Are you tired of certain rooms in your home being warmer or colder than others? Are your energy bills increasing even though you aren't using the HVAC system more? If you have problems such as these, call Maverick Electric, Heating & Air Services. We'll visit your Roseville, CA, home to see if your attic insulation is the problem. We offer a range of attic insulation services if it is.
Heated air in the home naturally rises through a process known as convection. During the summer, the temperature in the attic can be 140 degrees Fahrenheit or higher. This hot air makes its way into the living space, making it difficult to cool the house. Attic insulation can help you save money on your energy bills each month while providing greater indoor comfort.
Get the attic insulation services you need by reach out to our team at Maverick Electric, Heating & Air Services in Roseville, CA. Contact us online or by phone to schedule an appointment. 
The Purpose of Insulation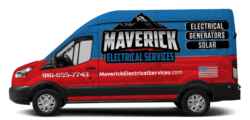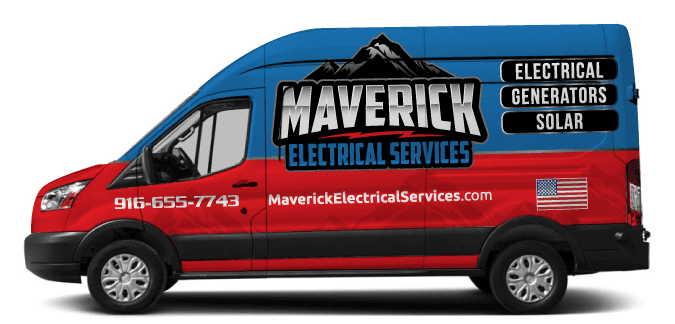 Insulation redistributes heat in the home while regulating the temperature. Insulating the attic prevents energy loss. However, you must choose the right attic insulation for the home to receive the maximum benefits.
Attic Insulation Options
There are several types of attic insulation. We work with customers to determine the best attic insulation for their needs. For example, spray foam insulation may be the best option for your home while your neighbor has blown-in insulation. What should you know about each type?
Spray foam insulation expands as we apply it. This expansion allows the insulation to function as insulation and an air-sealing solution. However, if your home has insulation, we may recommend blown-in insulation. We install this insulation over the existing materials to increase the home's energy efficiency.
Cellulose-blown insulation offers fire resistance and is made from recycled materials. However, we recommend rigid foam insulation for unfinished spaces. This durable material features a radiant barrier to reflect heat, which helps keep the attic cooler.
We determine the best attic insulation for your home after assessing the area. When doing so, we determine if attic insulation removal is necessary before we proceed. Our team also looks at the attic insulation installation process to determine which type to use. We strive to keep the attic insulation cost down while ensuring you see the desired benefits. 
Do You Need Insulation for Your Attic?
Homeowners often call us when they notice rooms directly below the attic are hotter or colder at certain times of the year. Their energy bills are climbing, and they cannot figure out why. They may notice cold drafts in the home during the winter. However, you don't need to wait until you experience one of these issues to determine if you need insulation for the attic.
Visit your attic and see if the floor joists can be seen above or between your existing insulation. Measure this insulation to see how deep it is. In addition, see if the ductwork in the attic can be seen above the insulation. If you find any of these issues, you need insulation for the attic, and we will help you compare the different types of attic insulation to find the insulation right for your home.
How Much Insulation Do You Need?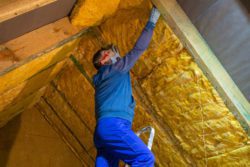 When you call about attic insulation services, you may ask how much insulation you need and what type. The United States Department of Energy recommends homes in southern climates need a minimum of 13 inches of R-38 insulation while homes in northern climates need a minimum of 16 inches of R-49 insulation. Sadly, most homes lack the correct level of insulation. Contact us today to rectify this situation with the help of our attic insulation services.
Call Maverick Electric, Heating & Air Services to Learn About Our Attic Insulation Services
If you're looking to improve the energy efficiency and comfort of your home, investing in attic insulation services from Maverick Electric, Heating & Air Services in Roseville, CA, is a smart choice. Our team of experienced professionals can provide you with the highest quality insulation products and installation services to keep your home warm in the winter and cool in the summer. With our commitment to customer satisfaction, you can trust us to deliver exceptional results at a competitive price. 
Don't hesitate to contact Maverick Electric, Heating & Air Services today to schedule your attic insulation services and start enjoying a more comfortable home. Give us a call or reach out through our contact us page to schedule your appointment.