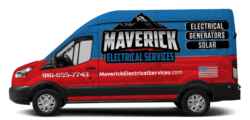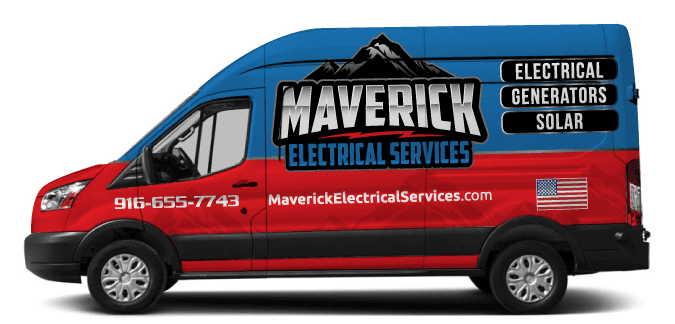 When the California summer heat becomes too intense, you may be considering installing an air conditioner to help you maintain a comfortable temperature in your house. When it comes to choosing which air conditioning system is best for you, there are many options. Ductless Mini-Split Installation & Replacement in Lincoln, CA is a more energy-efficient alternative to traditional heating and cooling systems like central air units since it improves air quality while also being more energy-efficient. This technology works well with current heating and cooling technologies, such as fan radiators (which include ductwork).
Maverick Electric, Heating & Air Services Offers Ductless Mini Split Installation & Replacement in Lincoln, CA 
A ductless mini split air conditioner is a form of central air conditioning equipment that does not require ducts to distribute cool, pleasant air into your home. The only things necessary for this technology to deliver cold air into your house are an outdoor unit and an indoor unit. Refrigerant is conveyed between the two devices via a tiny tube. Only one small hole in the outside wall is needed for this AC installation. When it comes to evaluating these systems, the ductless mini split has several benefits over the competition.
Benefits of Ductless Mini-Split Installation & Replacement
Ductless heating and cooling systems have a number of advantages for you and your family. Ductless heating and cooling systems save space while using less equipment than traditional methods while also providing better control and air quality. Here are some examples of how ductless heating & cooling may benefit your home:
Air Quality- Ductless mini-split systems have a more robust filtration system than conventional systems. The air in your house is cleaned as well. This might be beneficial to those who live in their homes.

Custom Temperature- The units may be customized to allow each space to be controlled independently. Simply decrease the temperature in your bedroom, and the rest of the house will maintain a consistent temperature. Ductless systems enable you to split your home into four separate zones that you can manage individually. Each zone has its own set of temperature preferences, which are not shared with other zones.

Remote Control- With remote control options, you may refine and modify your system. Ductless systems can be used to automate the temperature change using schedules on your phone or computer. Install the system software before leaving for work to have a colder house when you return.

Safety- Intruders may get access to your home by entering through a window-mounted air conditioner, which provides them the opportunity to commit a robbery. Because Ductless Mini Split AC systems do not require windows for installation, having one will protect you against this risk. These HVAC systems need only a small hole in your exterior wall for installation.

Energy Conservation- Ductless Mini Split Air Conditioners are more energy-efficient than traditional heating and cooling systems since they don't lose heat or cold air through leaks or holes in the ducts. Due to the improved airtight control of the ductless system, leaks are prevented, resulting in less energy waste owing to leaks.
Ductless Mini Split Replacement
Ductless mini splits have an expected ten- to thirty-year life span. After your ductless mini split system becomes outdated, it will not perform as well. If you detect a problem with your system, it's probably time to replace it. Repair costs will rise as the device gets older. It's time to change this if repair costs for a water heater are half of the cost of a new one. By replacing this, you'll save money on AC repairs as well as help you save money on your energy bills by avoiding costly repairs.
Older systems need more energy to work properly than modern ones. Keep an eye on your energy bills even if your system is in good working order. If your ductless mini split unit takes more energy to run, it isn't cost-effective to use. It may be functioning properly and keeping your home comfortable, but it is losing energy while doing so. The most effective approach to save money on electricity is to replace the full ductless mini-split device.
Benefits of Replacing your Ductless Mini Split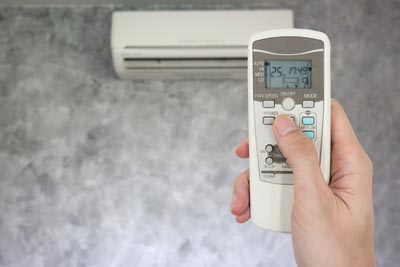 Ductless mini split systems, as opposed to central air units, will save you money on utility bills while also providing better air quality. Ducts may also lose more energy than ductless systems due to leaks, allowing cool or warm air to escape. This will necessitate a greater system operation in order to replace the air that escapes through damaged ducts since ductless systems have a tighter seal within the home. Ductless systems provide a more precise seal inside the house, lowering the amount of effort needed by the system to maintain temperatures constant.
Ductless air conditioning systems need ducts to allow for the extra equipment required to cool and heat a home. This increases the danger of your air-conditioning system needing costly maintenance repairs. The ductless mini split technology only has one entry point for each indoor unit installed in your house. Because there are fewer additional components that can go wrong, this makes it simpler to use and quicker to repair by expert technicians.
Ductless Mini Split Air Conditioners are the quietest on the market. When the system is operating, you won't have to deal with loud annoying buzzing. The noise of a windowed air conditioner is comparable to that of a central air conditioner. If you work from home or dislike noisy noises, a Ductless Mini Split Air Conditioning may be an excellent choice. To switch to this energy-efficient technology, hire an expert in your region.
Commercial Ductless Mini Split Installation & Replacement in Lincoln, CA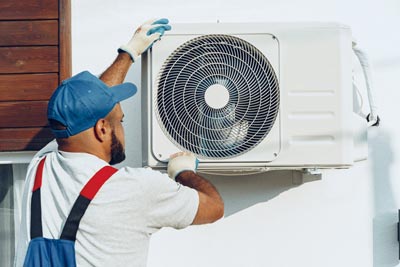 Many commercial structures have several heating and cooling systems. Many people use the same sort of equipment as it is simple to set up and runs on a minimal expenditure. In contrast, ductless mini split AC installation is becoming an excellent alternative for replacing conventional AC and heat in commercial buildings. There are three significant reasons why everyone should consider having a ductless mini split AC system installed in their company:
Heating and Cooling- If you have just one system, it will almost certainly save you money on installation and operating expenses. It also makes dealing with unanticipated weather situations a lot simpler.

Control- With ductless technology, you may control various sections of the building with individual blowers strategically placed throughout it. Traditional central air does not possess this capacity, so it consumes less energy and minimizes waste.

Space- Ductless mini split systems have the benefit of being smaller in size than traditional heating and cooling equipment. The major portion of the equipment is outside, with blowers able to be hidden on the wall.
Ductless mini split air conditioners are an excellent choice for businesses looking to save money on their power bills. For several commercial properties, replacing a ductless mini split AC unit may help them save money on their power bills. Integrated and combined cooling and heating might save you a lot of money if done correctly by a professional. To learn how much cash you could save by utilizing one of these units, consult with a ductless mini split AC installation business. Call Maverick Electric, Heating & Air Services immediately if you live in
Lincoln
,
Roseville
, or another Northern California city and need an HVAC system. AC installation looks to be the finest HVAC solution for this region.
Ductless Mini Split Installation & Replacement FAQs
How much will it cost to install a Ductless Mini Split AC System in your Lincoln, CA home?
The cost of installing a ductless system ranges from $5,000 to $28,000, with an average price of $12,348. Ductless air conditioners (often known as mini-splits) allow homeowners to control the temperature in each individual room and may save them up to 50% on annual cooling expenses.
Where can I hire a skilledLincoln, CA Ductless Mini Split Air Conditioning installation company?
Maverick Electric, Heating & Air is the leading Ductless Mini Split Installation company serving the entireLincoln, CA area. We have a team of highly trained and certified professionals who can get your job done quickly, efficiently, and to the highest industry standards.
What are the benefits of installing a Ductless Mini Split AC inLincoln, CA?
Ductless systems offer many advantages over traditional HVAC systems, including: Increased energy efficiency, Reduced energy costs, Improved indoor air quality, Greater temperature control and Reduced noise levels. While ductless systems are expensive and aren't necessarily attractive, these benefits more than outweigh the disadvantages.
What are the differences between central air and a ductless mini split?
The cost, amount of maintenance, and overall appearance of each system are the most significant distinctions between ductless mini-split systems and conventional central air conditioners. Ductless mini-split systems may be more costly and aren't as nice looking, but they require little to no upkeep.

When you need an electrician or HVAC technician who serves Citrus Heights, Antelope, or Carmichael, call Maverick Electric, Heating & Air Services. We can handle all types of electrical jobs, as well as cooling and heating services.