Are you thrilled about your new electric vehicle? While it's an exhilarating experience, you might be surprised by how long it takes to charge at home. Don't worry! We have the perfect solution for you. It's time to consider an EV charger installation from the experts in Roseville, CA. With a convenient and efficient home electric car charger, you'll never have to worry about running out of power again.
Take the first step toward hassle-free charging and contact Maverick Electric, Heating & Air Services today! Call us at (916) 398-2768 or reach out online.
Do I Need a Dedicated Charger?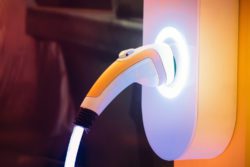 Although it's not mandatory to schedule an EV charger installation when you purchase an electric vehicle, it's definitely a wise decision. Using a standard charger may work, but it charges at a snail's pace and strains your home's electrical system. Instead, opt for our EV charger installation services and select the ideal charger for your needs. Our skilled professionals will handle the installation to ensure flawless performance.

Selecting the Perfect Charger
Before scheduling your EV charger installation, it's crucial to choose the right charger for your requirements. When exploring the options for a home electric car charger, consider both speed and budget. Our reliable EV charging station contractors can install any charger you select, so it's vital to find one that suits you best.
Faster chargers may be pricier, but if you need rapid charging, they're an excellent choice. On the other hand, if you're looking to save money, a slower charger will still outperform a standard outlet by a significant margin.
Trust the Experts for Installation
Can anyone perform the installation? Absolutely not. It's always recommended to rely on professional EV charger installation electricians to ensure a safe and flawless job. Due to the complexity of the installation process, attempting it yourself can be hazardous. By utilizing our EV charger installation services, you can minimize risks like electrocution and guarantee a properly set up system.
Seamless EV Charger Installation Process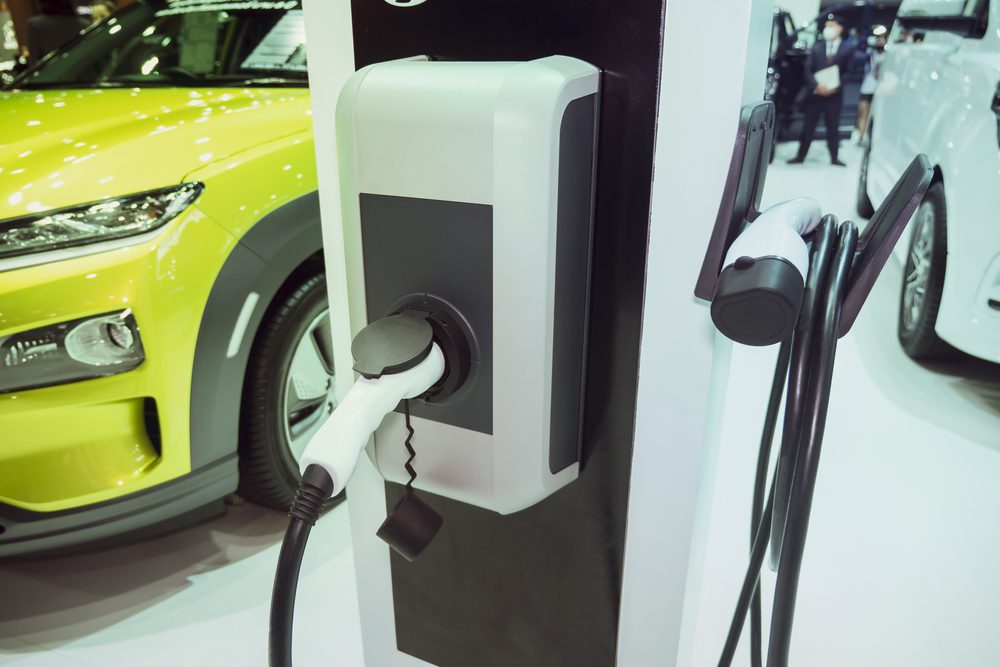 When you choose us for your EV charger installation, our expert electricians will arrive fully prepared to install the charger of your choice. In most cases, we'll add a new 220-volt breaker to your electrical panel, exclusively dedicated to the charger. This ensures a continuous and reliable power supply for your vehicle's charging needs.

Our efficient team will handle the electric car charger installation swiftly and conduct thorough testing to guarantee optimal functionality. Get ready to start charging your new vehicle without delay!
Mastering Your EV Charger
Congratulations on completing your EV charger installation! Now it's time to familiarize yourself with its functionality. Depending on the charger you've chosen, there may be a range of benefits and options available to enhance your charging experience. While you can simply plug in your vehicle and start charging, your home charging station might offer additional features like smartphone compatibility, allowing you to control charging, pause, start, and monitor progress remotely.
Rest assured, our team will guide you through all the features of your charging station, ensuring you feel confident and comfortable using it before we wrap up. We want to make sure you can effortlessly take advantage of all the available features and keep your vehicle charged with utmost ease.
Let Us Handle Your Installation
If you're eager to charge your vehicle faster than ever, it's time to consider a dedicated charger for your home. Entrusting the installation process to our skilled EV charging station contractors is always a smart move, guaranteeing a job well done and prioritizing safety for all involved.
We'll swiftly handle the electric car charger installation, allowing you to start using it immediately and power up your vehicle with efficiency. Throughout the entire process, we'll be there to assist you, address any queries you may have, and help you select the perfect charger that aligns with your specific needs. Our goal is to ensure you're fully equipped to harness all the advantages your new charger has to offer.
Embrace the Future of Transportation With EV Charger Installation From Maverick Electric, Heating & Air Services
As electric vehicles and smart home devices gain popularity, more and more people are opting to charge their cars conveniently at home, eliminating the need for frequent gas station visits. However, relying on a standard outlet won't provide the charging speed you desire. That's where an EV charger installation comes in.
At Maverick Electric, Heating & Air Services, we're here to assist you every step of the way, from selecting the ideal home charging station to seamlessly installing it for immediate use. Don't hesitate to reach out to us today for any assistance you require or to schedule your installation.

Our Customer Service Representatives Are Knowledgeable and Always Willing to Help. Call Maverick Electric, Heating & Air Today to Schedule an Appointment That's Convenient for You.