When you breathe contaminated air, it can harm your family's health and lead to their suffering from poor general health. We offer them the services and tools they require to enhance their indoor air quality; indoor air quality might help your family breathe easier. There should be nothing in the air we breathe that causes illness and necessitates major intervention to alter.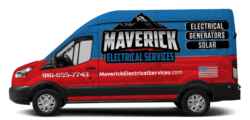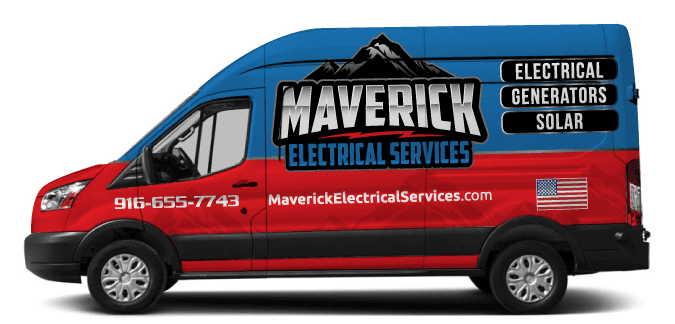 Indoor air quality systems may be used to improve air quality and health when indoor air is poor. Indoor air quality systems, such as those available from Maverick Electric, Heating & Air Services in Lincoln, CA, can help to assure good air quality. In your house, you can maintain mold and mildew at bay by reducing humidity and utilizing dehumidifiers. If a problem arises, you should attempt to address it and eliminate it if required right away.
Ways To Improve Indoor Air Quality in Lincoln, CA  
The capacity to sense and respond to changes in the environment is referred to as "sensing-reacting." This process includes having a home's air ducts cleaned and changing the filters on your heating, ventilation, and air conditioning systems. Cleaning your air ducts may be as simple as that, but enhancing the quality and healthfulness of air in your house might sometimes be more difficult. Here are some strategies for improving the quality of air in your home:
Dehumidifier – A dehumidifier is a good way to reduce air humidity in Lincoln, CA. Despite the fact that this may appear unimportant, it lowers the chance of mold and mildew forming in a home. Mold, mildew, and fungus will be less able to grow if the amount of moisture in the air is decreased. To avoid sickness, health professionals recommend using bleach to treat these formations regularly.

HEPA- HEPA filters are meant to last for years and provide clean, fresh air. They will remove particles ranging in size from 0.3 microns to 5 microns. They use efficiency particulate air filters (HEPA) — these are mechanical filters that force air through them. There is a fine mesh in the filter that can capture and remove numerous pollutants, which makes it very efficient.

Ductwork cleaning – If your HVAC system requires it, it may be time to have it serviced. Ducts can accumulate dust and pollutants, resulting in poorer indoor air quality. You could be shocked by the difference a simple cleaning can make to the quality of air and health in your house.

UV lights – The purification of air utilizing this process does not utilize filters. In comparison to filtering the air, a strong UV light cleans it. This form of filtration is frequently utilized in tuberculosis hospitals to minimize airborne particles, viruses, and germs. UV filtration can effectively remove bacteria while preventing particles, but it isn't as efficient as a filter at removing them.

Home air purifiers – You may simply pick one up at a hardware or department store. If you want one that will cover your entire house, look for a Lincoln, CA, indoor air quality firm that provides purifiers for the whole home.
Symptoms Of Poor Air Quality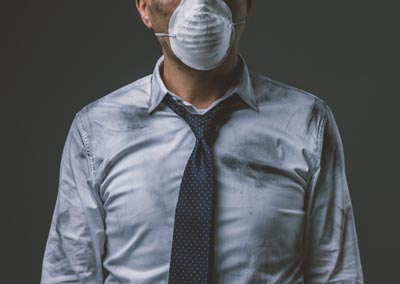 You may experience a variety of symptoms due to poor air quality. It's critical to note if you have any of the following signs, but they can't be attributed to anything else. Dust, spores, filth, or pollen in your lungs might cause health problems that get worse or linger. The following are some examples:
Headaches and migraines can be exacerbated by allergens and pollution in Lincoln, CA.

Itchy eyes, nose, and throat irritation are hallmarks of airborne allergies.

Symptoms of a cold or the flu, such as nasal congestion, sneezing, or a cough.

Feeling exhausted or dizzy
There are a number of disorders that cause many of these symptoms, but poor air quality can also contribute to them. If you're experiencing one or more of the aforementioned problems, you should keep an eye on how often they appear. The frequency of persistent headaches and persistent colds that last longer than two weeks suggests that they should be examined by a physician. If your illness isn't caused by air pollution, your doctor may use diagnostic tests to identify the source of your illness. It's possible that environmental pollutants are to blame; hence, if you can improve the air quality in your home, the symptoms might go away.
Commercial Indoor Air Quality in Lincoln, CA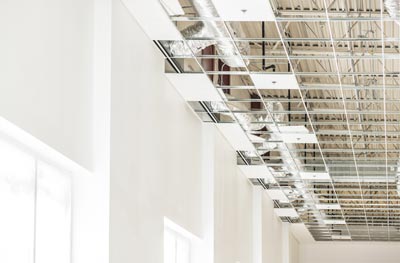 When commercial buildings aren't properly ventilated, workers and customers are unable to breathe clean air. It's critical for employees and clients to breathe fresh air in your company. HVAC systems can circulate dust and other debris into the air by blowing air through ducts, posing a health hazard to individuals. When people spend a lot of time in a building and become sick as a result, it's known as sick building syndrome. Bringing in business air purifiers can help you and your clients be healthier.
Filtration systems are frequently used in business enterprises. UV light filters are frequently utilized in high-risk areas of hospitals to eliminate germs. To guarantee that they have the best filtering system available, many commercial building owners employ HEPA filters as their purifiers. Various techniques to improve corporate air quality include:
Clean air ducts– Commercial buildings in Lincoln, CA rely on heating, ventilation, and air conditioning (HVAC) systems to heat and cool the rooms. HVAC maintenance is required to remove dust and debris from the building's air ducts in order to maintain good air quality.

Dehumidifiers- To prevent mold or mildew from developing, commercial properties should keep a normal level of humidity in their facilities. Mold and mildew can spread rapidly throughout a big facility if they aren't addressed. Maintaining a constant amount of humidity may aid in preventing mold formation by limiting its development and maintaining excellent air quality.
UV filters-Air purifiers employ short-wave ultraviolet (UV) light to destroy airborne germs and other microorganisms such as mold, bacteria, and viruses. They all aim for the same end result: to reduce indoor air contaminants.
Business owners who are concerned about improving air quality in the workplace should contact local indoor air quality equipment installation providers for assistance. Businesses can enhance revenue and productivity, as well as make their consumers happier and healthier, by creating a high-quality environment.
Indoor Air Quality FAQs
How much does improved Lincoln, CA, air quality cost?
Filters for air ducts and vents are not expensive, but air filtering equipment can be. There are many different types of whole-house air purifiers to choose from, with starting prices of $587 to $2,502. The cost of an ultraviolet (UV) filter ranges from $400 to $800 for installation or just $200 to $400 for the filter alone.
Where can I get an excellent whole-house air purifier?
A qualified air quality service company like Maverick Electric, Heating & Air Services in Lincoln, CA, can help you choose the air purifier that's right for your home and install it properly. We also offer a wide range of other services to improve your home's air quality.
Who benefits from improved indoor air quality in Lincoln CA?
Improving air quality may provide significant health advantages, such as fewer early deaths and illnesses linked to stroke, heart disease, lung cancer, and both chronic and acute respiratory diseases including asthma. These benefits are more important for individuals with medical issues, but everyone may benefit from breathing easier.
How do UV filters improve air quality?
A UV air purifier works by pulling air into the unit and passing it through a filter, such as a HEPA filter. The air then passes through an internal chamber where it is exposed to UV-C light. The UV air purifier works here to inactivate microorganisms and pathogens.
When you need an HVAC technician who serves Lincoln or Roseville, California, call Maverick Electric, Heating & Air Services. We can handle all types of cooling and heating jobs.