Maverick Electrical Services can help with both AC installation and replacement. Contact Maverick Electrical Services whether your system has broken down or you want to upgrade it to a more modern design. A team of HVAC specialists can guarantee that your latest technology works properly and is installed correctly. During the summer months, you should invest in a functioning and energy-efficient air conditioning system. A central air conditioner may provide relief from the heat while also lowering your power consumption. Cooling your home without using too much electricity or creating too much noise is possible with expert AC installation & replacement.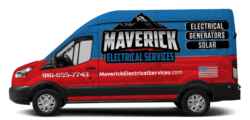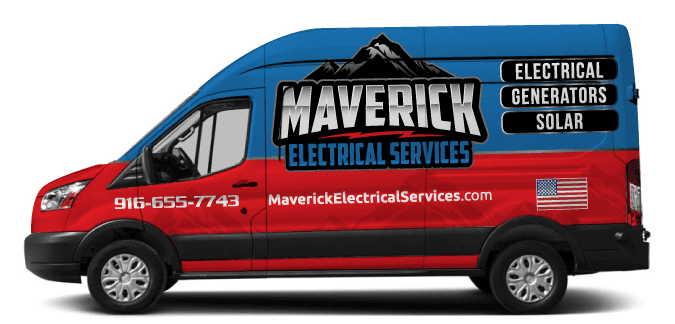 This size of air conditioner is ideal for efficiently cooling a room without using an excessive amount of energy. A big system will cool a space faster, but if it's too little, it won't be able to remove all the moisture. Mold and mildew can develop as a result of there being so much humidity in this area. Larger capacity ACs use more electricity while operating frequently, so they should not be recommended.
Hire Lincoln, CA Professionals for AC Installation & Replacement
Installing a new HVAC system may seem pricey at first, but the savings on electricity bills and HVAC repair expenses generally cover the initial expenditure over time. In addition, if your house becomes stuffy and humid during the summer, an air conditioner should be installed to better regulate temperature. During the summer, using this technique makes it simple to stay cool and comfortable while also increasing airflow.
The dust, pollen, and other particles that were previously trapped within the unit's internal walls are now washed away by a superior filter. Superior filters are utilized in later versions because to better air conditioning technology. With the previous system, you may make your home's air even cleaner. This availability may be beneficial to your health if you have allergies or suffer from respiratory problems. It's possible to improve the efficiency of an AC unit's filtering capability.
The air conditioning maintenance process cannot always remove the accumulation that has built up in older filters, which can damage the system.
Benefits Of Having An Air Conditioning Replacement
With a new air conditioning unit, you may significantly decrease your monthly energy expenses. The energy required by an old and inefficient HVAC system is greater than that of a new and efficient one. Despite having an excellent energy efficiency rating, the power needed to run your system will grow with time. A skilled professional should inspect your air conditioner. They can tell you how much energy you use and ways to reduce your bills using their knowledge of power usage patterns.
When It's Time For An AC Replacement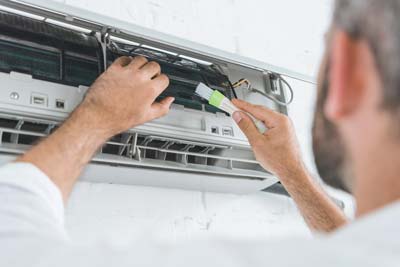 An air conditioning system's lifespan is 15 years, so keeping it in excellent working order is critical. However, each AC unit is different, so determining whether you can repair the problems or if you should replace them might be difficult. The following are some of the most visible indicators that your air conditioner needs to be replaced:
As your air conditioner ages, it will require more energy to operate and perform worse. As the device gets older, it becomes more difficult for it to maintain a space cool.

If you've been calling for an unusual number of hours for AC repair services, it's time to upgrade.

Is it possible that a newer model would keep heat better? Do you enjoy being forced to run your air conditioner all the time? Are there any issues with getting your room temperature correct? It's conceivable that a more recent model could keep heat in better.
When you have a window air conditioner, the majority of its parts can be replaced by your local hardware store. However, in addition to these problems, window air conditioners are also less energy-efficient and therefore more polluting than central air systems. Your AC system will cost more to repair as time goes on because repair costs mount up. By replacing an old, inefficient air conditioner with a new, more efficient one that lasts for years without needing any maintenance, you may save money over your lifetime. A competent air conditioning business may inspect your air conditioner once a year.
Commercial AC Installation & Replacement in Lincoln, CA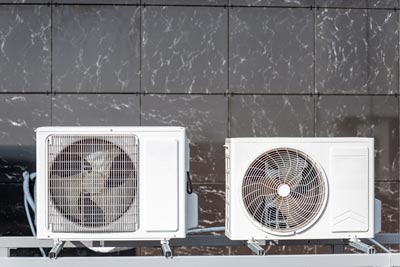 During the summer months, especially, company owners understand the importance of having a working HVAC system to keep their employees and consumers comfortable. As a result of this efficiency, energy costs will be lower, while productivity and income will rise significantly. If your current HVAC system is giving you issues, maybe it's time to replace it. For example:
The facility has warm spots or is overall warmer than desired, despite the unit running.

Repairs are frequently required in spite of regular maintenance.

The unit is making unpleasant noises and releasing foul odors.

Your air conditioner's Seasonal Energy Efficiency Ratio (SEER) is less than 14.
Over time, an old air conditioner will continue to create problems and cost more to repair and maintain. If you don't replace your commercial air conditioning system, the expense of repairing it may easily exceed the cost of replacing it altogether. If your equipment isn't upgraded, it won't be able to meet or surpass this SEER rating, so you'll be wasting money.
The Advantages of Replacing Your HVAC System
There are several tangible advantages to putting a business air conditioner in your facility. The quality of the air in a company may be improved by replacing the air conditioner. Air ducts in outdated HVAC systems may produce clouds of dust and debris, potentially spreading disease. The phrase "sick building syndrome" refers to health problems that can occur in a structure where people spend too much time. Improved air quality could benefit your staff, resulting in better workforce health.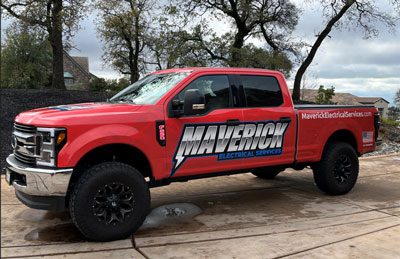 By maintaining a constant temperature, you may benefit from an HVAC installation in your business. Working conditions that are pleasant encourage productivity. The significance of energy-efficient HVAC systems for your organization should not be exaggerated. Upgrading old equipment is another advantage of having an HVAC system since it allows you to expand and improve without having to purchase new equipment. Save time and money by hiring a local firm to install a new system.
Whether you're looking for a new air conditioning installation or your current system requires repair or replacement, we service Northern California cities and areas outside Lincoln, CA.
AC Installation & Replacement FAQs
How much will Lincoln, CA AC installation services cost?
The average cost of installing a ducted central air conditioner system ranges between $4,500 and $12,000. The final price will be determined by the size of your house, the type of system you choose, and other factors.
What types of AC systems are available in Lincoln, CA?
There are a few different types of air conditioners to choose from. The most common type is a central AC unit, which is usually located outside the home. Other options include window units, ductless mini-splits, and portable ACs.
How long does an AC replacement take?
The length of time it takes to replace an air conditioner will vary depending on the type of system you have installed. Central AC units typically take longer to install than other types of air conditioners. Window units can usually be installed in one day or less.
When is it time for AC replacement in Lincoln, CA?
A modern air conditioner may last anywhere from 15 to 20 years, while an older one might endure up to 12 years. The health and efficiency of your AC are influenced by a variety of factors, including how often you kept the unit in good working order.
When you need an electrician that serves Citrus Heights, call Maverick Electrical Services. We can handle all types of electrical jobs.