As summer approaches, you'll reach for your remote to turn on the air conditioner and allow fresh air to circulate through your home. The device will be ineffective at controlling the temperature of your house in Lincoln, CA if there is a problem with your ductless system. We can assist you in getting your ductless mini-split equipment back up and running if it malfunctions. Rather than spending extravagantly on a second ductless unit, engage a local contractor to repair or replace your current system so that you and your family may be comfortable during the hot summer months.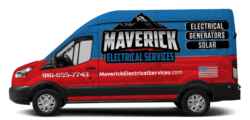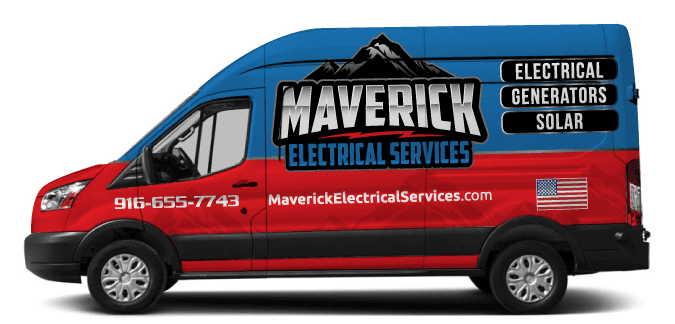 This ductless system, unlike its name, is not reliant on ductwork to provide a cool and pleasant environment. There are two components in this system: an outdoor component and an indoor component. The refrigerant is carried through a tiny tube between the two parts. Installing a ductless mini split entails only a small hole in the outside wall. The ductless mini split has several benefits over other systems, including low upkeep needs.
Signs You Need Ductless Mini-Split Repair & Maintenance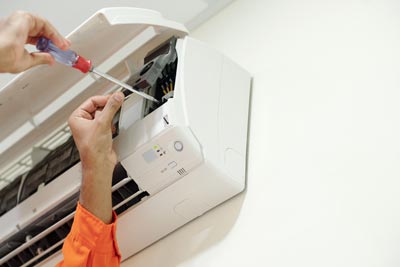 When your ductless mini split system is not operating correctly, you may notice temperature changes in your house. If your system has issues, it will use more power to try to cool your home, which will result in higher utility expenses. Your ductless mini split might require maintenance if the following problems arise:
Inadequate Cooling Functionality- There are a variety of causes behind your home's lack of air conditioning. Getting an analysis done by a professional is the most effective method to go forward.

Noise – The quietest HVAC system is a ductless one. Your local branch of a ductless repair company should be contacted if any strange noises coming from your mini split system, such as clicking, clicking, or thumping.

Runs Nonstop and Unreliably – Contact a ductless mini split repair and maintenance expert in your region if you notice that your ductless mini split isn't operating properly. Thermostat sensors may be broken in systems that are continuously running, causing them to fail to register temperature and thus prevent the unit from shutting off.

Smells- If you detect any unusual odors coming from your system, it's possible that there's a problem. There may be a musty or rotten-egg stench. Leaks are frequently accompanied by a foul odor. Mildew or mold smells indicate that condensation has built up and is not draining properly.

Increased Energy Costs – If your energy bills are increasing at an unexpected time, it's possible that your system needs to be replaced. Before you notice any of the other indications of deterioration, ductless mini-split maintenance might be beneficial.
If you notice any of these issues, it's important to contact a professional as soon as possible. Maverick Electric, Heating & Air Services offers fast and affordable ductless mini split repair in Lincoln, CA, and the surrounding areas. We have the experience and knowledge to quickly diagnose and solve any problem you're having.
Ductless Mini Split Maintenance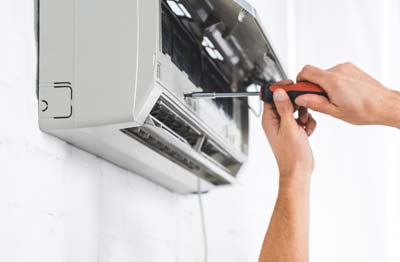 Ductless mini splits are a popular choice among homeowners in Lincoln, CA. These floor-standing units, also known as ductless split systems, may be customized to make your space more efficient. They offer an A-rated efficiency and high CFM flow rates that can help you maximize the use of your current heating or cooling system. Ductless mini splits do not require ductwork, unlike central air conditioning systems. The two units and the tubing connecting them will be maintained by maintenance providers.
The ductless mini split system needs to be inspected yearly by a ductless specialist to make sure it's working properly. The ductless system check will include determining whether all parts are functioning flawlessly and if anything is damaged or missing. Furthermore, the refrigerant within the ductless system must be identified. Warm and cold air must be circulated through the system. Refrigeration is used to keep the heat and cool it.
Benefits of Maintaining your Ductless Mini Split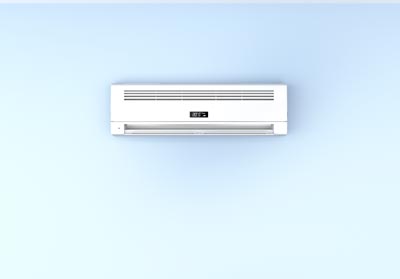 The smaller the ductwork, the less maintenance it needs, and the greater your home's indoor air quality will be. Unlike gas or oil-fired heaters, a mini split system requires less energy to operate and has superior indoor air quality, resulting in significant cost savings. This is why a mini split system uses more energy than a ductless one. To ensure that the air that leaks out of your ducts can be replenished, you'll have to run the heater more often with a mini split system. You'll have a better airtight seal if you install a ductless system in your house, which means the system has to operate less to keep your home's temperature consistent.
Ducts raise the number of pieces of equipment necessary to maintain a constant temperature. If your cooling system needs costly repairs, this might add to the cost. If you have a ductless mini split air conditioner inside your house, you only need one entry point for every unit. The fewer entry points you have, the less work you'll have to do maintaining them. It is not necessary to replace or clean your ducts during regular ductless maintenance. Contact a Ductless Mini Split service company in your area for assistance with keeping your energy-efficient system in good working order.
Commercial Ductless Mini Split Repair & Maintenance in Lincoln, CA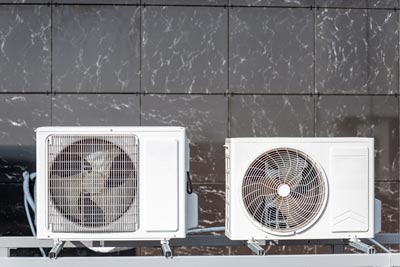 Commercial office buildings offer a number of heating and cooling choices. Because they are low-cost and easy to install, many people utilize the same sort of equipment. It's important to make sure your ductless mini split is functioning properly in order to keep your energy costs down. Here are some early warning signs that your ductless mini split system needs repair:
There is a lack of cold air. If the cooling system isn't functioning properly, there may be a problem with the structure itself.

There are noises coming from the unit. Ductless technology generates the quietest possible noise. If they're creating terrible noises or if they're noisier than usual, seek advice from an expert.

It has an unpleasant odor. If you detect a rotten-egg smell in your home, it may signify that your system is leaking, allowing mold and fungus to form. Apart from affecting the efficiency of the system, it lowers the air quality and puts you at risk of illness.
Contact a ductless mini split repair and maintenance provider if you have any concerns about your system. It's crucial to address any problems with your system as soon as possible, otherwise, you may end up spending a lot more in the long run. You should contact ductless mini split maintenance businesses once a year to check that the equipment is operational. Maverick Electric, Heating & Air Services can provide fast, dependable service in Northern California cities like Lincoln, CA, and their surrounding regions if your ductless mini split system needs repair or maintenance.
Ductless Mini Split Repair & Maintenance FAQs
How Expensive Is Ductless Mini Split Repair?
The cost of a boiler service in the US is around $200 to $400. The filters and exterior unit must be changed during this procedure. The interior unit may require cleaning in some situations.
What Causes Ductless Lincoln, CA, Mini Split Systems To Fail?
One of the most common reasons for ductless mini split failure is lack of maintenance. When the system isn't properly maintained, it can cause a number of problems, including: Poor air quality, Decreased efficiency, Short cycling, Frozen coils, Loud operation.
Who Should I Call for Ductless Mini Split Repair in Lincoln, CA?
If you're having trouble with your ductless mini split, the best thing to do is call a professional. They have the knowledge and experience to correctly identify and repair any issues. We have a team of expert specialists at Maverick Electric, Heating & Air who are eager to assist you with all of your ductless mini split needs. Give us a call now to book an appointment. We look forward to assisting you in keeping your house comfortable all summer!
What is a Ductless Mini Split?
A ductless mini-split system does not need access to a terminal. A single air conditioner distributes air in a home from one central location. Each unit in a mini-split indoor unit will have its own fan and evaporator coil, servicing a single room or space.
When you need an electrician or HVAC technician who serves Fair Oaks, Sacramento, or New Castle, call Maverick Electric, Heating & Air Services. We can handle all types of electrical and HVAC jobs.