Even mild regions can be difficult during the winter. A furnace is one of the most important pieces of equipment you can have in your home to stay warm and comfortable. Maverick Electrical offers furnace installation & replacement in Lincoln, CA that will help keep you warm all winter long. We offer a variety of different furnaces to choose from, so you can find the perfect one for your home. Contact us today to learn more!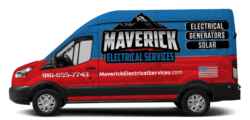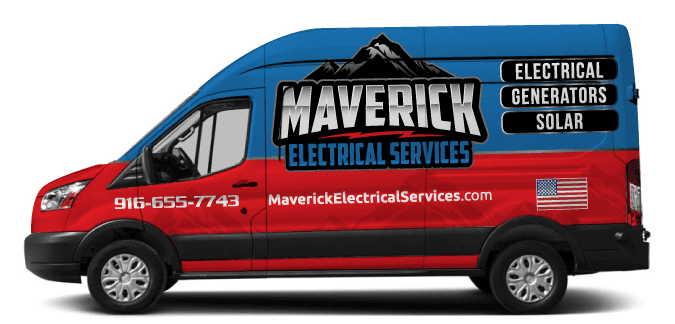 Replacing a gas or oil furnace can help you keep your house warm. For experienced contractors, installing a heater is fast and simple, and it will provide you with a constant stream of heat. Having an operational furnace system allows you to effectively distribute as much heat as you want to your home without limitation.
The Advantages of Furnace Installation & Replacement in Lincoln, CA 
Furnaces are a good solution for people who live in cold or inexpensive areas, as well as those whose homes become chilly during the winter. If you have never operated a furnace, it's possible that you are unfamiliar with how they function. You may potentially be unfamiliar with how furnaces function if you haven't owned one before. To keep your home warm, you may use electricity or gas to power your furnace. There are several advantages to having a furnace installed:
In the short run, heat pumps are more expensive than central air conditioning systems. Heating systems generally cost more to install but will save you money on energy over time. While furnaces are simpler to install, they consume more power in operation. To avoid this rise in temperature, make sure your house is properly constructed and without leaks so that the heat does not escape.

When it comes to furnaces, they don't need much upkeep once they're installed in a home. You won't have to worry about depleting your resources or the outside temperature with a central heating system. On chilly days, you'll be able to regulate how much heat is produced, ensuring that your home is warmer.

Basements are common locations for fireplaces since they don't get as much use as other parts of the house. As a result of its position, the furnace will make little to no noise. If something goes wrong, keep an eye out for unusual noises emanating from the furnace.

A typical residential furnace lasts 20 to 30 years if properly maintained. This can be a wonderful long-term investment for your house, as opposed to other heating systems that only last 10 to 15 years.
Residential furnaces are the most efficient heating technology for people who live in regions with severe winters. If you reside in a region where fuel is more affordable than electricity, you may save money on your power bills by using a furnace. If you reside in an area with a lower cost of energy and want to ensure that your home is warm, there are electric heaters available for purchase.
When To Consider A Furnace Replacement
It's critical to work with a firm that specializes in HVAC (heating, ventilation, and air conditioning) systems. In the case of an emergency HVAC situation or for any more assistance or guidance on one of the services they provide (such as maintenance), you may contact them right away. Before selecting a professional to repair your system, consider the following replacement signals:
Repairs- If you need to schedule repairs more than once or twice a year, it's probably time to replace your furnace.

Cost – If the cost of repairing the system is greater than half of the cost of replacing it, the replacement will be the more cost-effective choice. You'll save money by getting rid of it because repair costs and energy bills will go down after you replace it.

Age – The longer a furnace system is in use, the more likely it is to have issues that necessitate repairs. The cost of repairing a piece of older heating equipment will rise as its problems become more serious. If your heating equipment has been in operation for more than ten years, it may be time for a new furnace.
The heaters that are high-efficiency and energy-efficient can reduce your energy bills by a large amount. You may save a lot of money on your home energy bill by swapping out your heater in Lincoln, CA. The older the equipment, the more it will need to be updated. Keep track of when your furnace needs to be serviced. When is the last time you hired a furnace contractor to do additional maintenance? Replacing the whole device rather than dealing with all of the repairs is usually the best option.
Commercial Furnace Installation & Replacement in Lincoln, CA 
Many commercial buildings in Lincoln, CA are turning to furnaces to heat their structures. Because boilers are easy to operate and cost-effective, many commercial properties formerly used them to generate hot steam for heating purposes. The following are some of the advantages that a commercial boiler may provide:
In most cases, furnaces are out of sight. As a result, the unsightly equipment does not have to be visible in public any longer. Most homes include underground furnaces.

One of the most significant advantages of a central commercial heating system is that it can heat any and all interior spaces swiftly. Other heating systems may take a long time to warm an area.

You may also select this option so that you may modify each area to your own preferences and select the most pleasant temperature for you. Simply close the vents if you want a particular room to be chilly.
Installing a Lincoln commercial heat system may appear to be a huge job, but there are several advantages to doing so. One of the greatest features of furnaces is that they provide constant warmth for your home. Furnaces deliver as much heat as is required to keep your building comfortable. In some situations, replacing a furnace rather than a boiler can save you money in the long term. You won't have to worry about your residence's temperature dropping during the winter months anymore.
Your home or business in Northern California is in need of the steady, reliable warmth and comfort of an energy-efficient furnace. Maverick Electrical serves customers throughout Northern California cities like Lincoln, CA. We provide expert furnace installation & replacement service you can depend on at Maverick Electrical.
Furnace Installation & Replacement FAQs
Is it smart to install a furnace in Lincoln, CA?
Although a new furnace may appear to be expensive, the long-term advantages are worth it. You not only improve home value but also provide more comfortable temperatures and cleaner air. Consider upgrading portions of your system before going all out with a full renovation.
Who can install my furnace in Lincoln, CA?
There is no shortage of qualified HVAC professionals like Maverick Electrical in the NorCal area. As with any contractor, be sure to ask for referrals, check reviews on search engines like Google, and get a few estimates before signing on the dotted line.
When is the best time to replace my furnace in Lincoln, CA?
Furnaces usually last around 15-20 years but that doesn't mean you should wait until it stops working to replace it. Newer models are much more efficient which can save you a lot of money on your energy bill. Also, if your furnace is more than 12 years old, parts may be difficult or impossible to find.
Who needs furnace replacement in Lincoln, CA?
If you have an older Lincoln, CA, home, then you may want to consider replacing your furnace. Newer furnaces are much more efficient and can save you money on your energy bill. There are a few signs that indicate it's time for a replacement: Your energy bills have been increasing even though you haven't changed your usage, The furnace is more than 12 years old, There are strange noises coming from the furnace and You see rust on the furnace. If you're experiencing any of these issues, contact Maverick Electrical.
When you need an electrician that serves Citrus Heights, call Maverick Electrical Services. We can handle all types of electrical jobs.