Maverick Electric, Heating & Air offers comprehensive heating services in Northern California, including heating installation, heating repair, heating maintenance, and heating replacement for furnaces and heat pumps in Lincoln, CA, and the surrounding areas. We will come to your property and diagnose the problem, providing you with a report that includes our findings and recommendations. We can even provide a second opinion if you have already had someone else look at your system.
Why Choose Maverick Electric, Heating & Air for Heating Services in Lincoln, CA?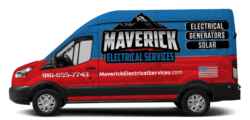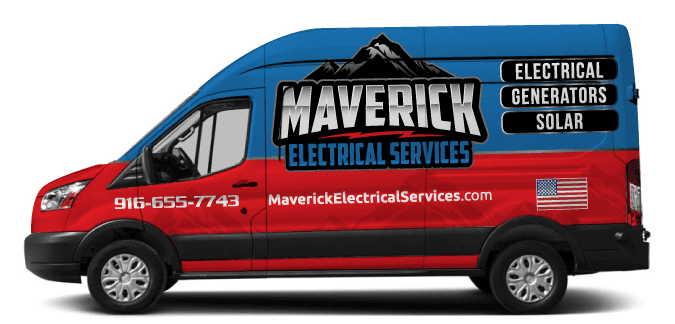 Our family-owned and managed business is a locally operated and family-friendly company that has years of Northern California heating service experience. Heating services are available for all types of heating systems, including furnaces and heat pumps, and we provide them. A project manager is assigned to each job to oversee the process. With the aid of one of our highly trained heating service experts, we'll make sure your central heat system is in tip-top shape before the winter chill sets in. Maintaining your central heating system with the aid of our educated technicians can help you avoid any issues that may arise.
Over time, you will see indications of wear and tear on your heating system. If your heating system needs to be fixed, our experts provide honest, dependable answers. Many heating repairs are determined by the severity of the problem, so your choices may range from a simple furnace repair to a more significant recommendation to replace your entire heating system. You are always in command of the ultimate decision. We can and WILL guarantee that you will be completely pleased with our heating services and products!
Fireplaces are one of the most popular methods used by homeowners to heat their homes. These systems should be installed by certified professionals, such as Maverick Electric, Heating & Air Services' electricians.
Furnace Repair & Maintenance
Repair and maintenance services for furnaces can help you improve the life of your system and decrease your energy expenses. Maverick Electric, Heating & Air has the knowledge and experience to identify problems promptly.
Heat pumps are becoming increasingly popular as a result of their financial and environmental advantages. If you want to install a heat pump, contact Maverick Electric, Heating & Air Services.
You can keep your heat pump system functioning at its peak with regular maintenance and expert repair services. Maverick Electric, Heating & Air engineers may assist you in making the most of your heat pump system.
Heating Repair and Maintenance in Lincoln, CA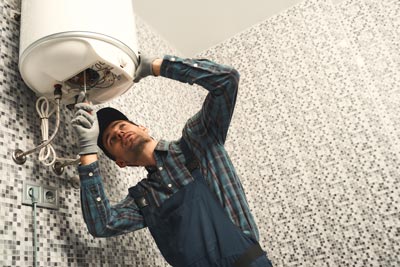 Our certified experts will assist you in scheduling your winter heating service, as well as inspect and adjust your system. Regardless of whether a tune-up is required, we will describe what we discovered and recommend heating repair alternatives. Higher utility bills, frequent system failures, furnace fires, and even carbon monoxide poisoning can all be the results of ignoring or delaying heating maintenance.
Keeping the surroundings around your heating system clean will also assist you, such as changing your furnace filters on a regular basis. It's also a good idea to avoid setting your thermostat too high to start up your system and to keep it a few degrees colder when no one is at home for an extended period of time.
Residential and Commercial Heating Repair and Maintenance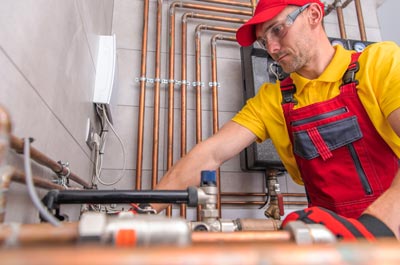 Strange noises may come from your home's heating system in Northern California. They may be frightening, but don't worry. The Maverick Electric, Heating & Air Services staff has previously heard them all and diagnosed them. The room next door to yours might be hot, but the one across the hall may be chilly. It's possible that you won't have any luck starting your equipment. Our experts are skilled at repairing any type of heating system after years of specialized training and modern equipment.
After we've informed you about your heating repair choices, you'll be able to make a selection. Because of our experience and trustworthiness, you may rely on us to repair your heating system to your complete satisfaction. You can reach out to Maverick Electric, Heating & Air and get in contact with us if you have any questions or require assistance!
What A Heating Maintenance Contractor Will Do
A heating system service business will check each component of your heating system to ensure that it is operating properly. The following activities will be handled by a heating expert:
Ensure the air intakes and vents are operational.
Remove dust and debris accumulation on the blower.
Check for signs of corrosion or damage in the heat exchanger.
Ensure electrical connections have no corrosion or fraying.
Check to see whether the burner and flame sensors are working.
Last but not least, they double-check that all components are in good working order. They will grow into much larger issues if they aren't dealt with promptly. They may be prevented from becoming costly repairs if they are addressed right away. Every year, you should have your heating system inspected to avoid any problems.
Heating Replacement in Lincoln, CA 
Unfortunately, nothing lasts forever, and our heating systems are no exception. When homeowners in Northern California replace their heating systems, it is one of the most significant investments they will ever make. The efficiency and savings over time increase when you replace an old heating system.
If your unit does not respond to regular tune-ups and dependable repairs, it may be time to call a heating replacement. The problem is particularly serious if your system is between 15 and 20 years old, which indicates that the component's life expectancy is coming to an end.
When To Consider Heating Replacement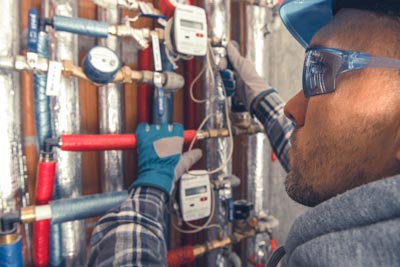 Over time, your unit will lose functionality and value. It may be cheaper to install a brand-new system than to repair or replace an old one. If you choose this option, we'll build a solution that meets your demands while staying within your budget. We can help you afford even the most costly heating replacement if it began outside of your budget by utilizing our financial partners and our own special discounts. A few less obvious symptoms that you may need to replace your heating system are:
If your heating expenses have risen drastically, it's possible that your system isn't working as well as it used to.

If you can't heat your home or business evenly (some rooms are warmer than others) or effectively (your unit runs all the time), it's an indication that your unit's life cycle is coming to an end.

Strange noises such as screeching, rumbling, popping, buzzing, and other odd sounds indicate that your heating system has damaged or faulty components that might lead to its failure.

Strange smells from the system are to blame for poor indoor air quality.
Each heating system in a home or business is unique, so replacement is also different. Hiring heating experts that are specialists in their area is the key to working with skilled specialists. All of our licensed Heating Technicians have years of expertise and can replace your heating system. When you work with Maverick Electric, Heating & Air Services, our field manager will oversee the installation of your residential heating system.
Our Heating Services in Lincoln, CA Are Available Now
Maverick Electric, Heating & Air is a well-respected heating company located in Northern California. We are offering expert heating services in Lincoln, CA, Sacramento, Citrus Heights, Carmichael, Rancho Cordova, and other NorCal communities.
When you need an electrician that serves Citrus Heights, call Maverick Electric, Heating & Air Services. We can handle all types of electrical jobs.