When you need a new furnace installation in Roseville, CA, we are the professionals to get the job done. Here at Maverick Electric, Heating & Air Services, we understand the need for reliable heating during the winter. You can rest assured your furnace installation will be in expert hands from start to finish.
If you need a furnace installation company, contact us right away at (916) 587-7609. We will handle all the details so you can rest assured the job is done right. 
Buying a new furnace is a substantial undertaking. There are so many things to consider, including the expense. Whether you need a furnace replacement or a new install, we are the professionals for the job.
We offer a full range of furnace replacement and installation options for all budgets. Our goal is to ensure your heating and cooling installation is seamless, safe, and beneficial to your family.
Signs It Is Time for a New Furnace Installation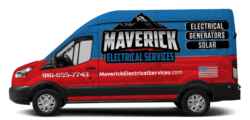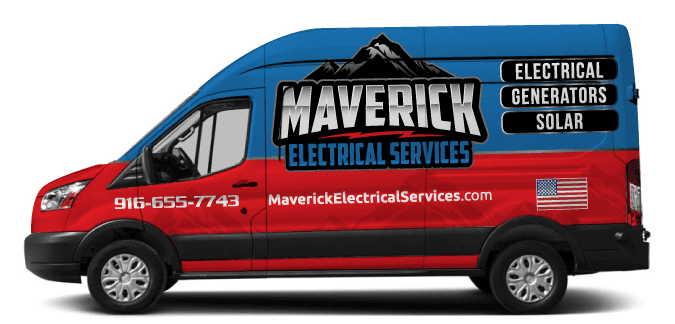 Unfortunately, furnaces do not last forever. We want you to be aware of the following warning signs that should alert you to call our professionals for heating and cooling installation.
Your Energy Bills are Increasing
One of the first signs you may notice is increasing energy costs. Your old heater could be to blame for the increased costs, which is why you should contact us today for heating replacement service.
Your Burner Flame Is Yellow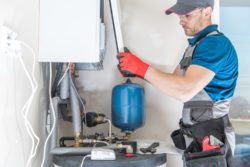 If your gas furnace suddenly begins developing yellow flames, it is time to consider a replacement, especially if the unit is around ten years old. Without a heating replacement, your home could fill up with dangerous carbon monoxide.
Your Furnace Is Making Strange Sounds
Furnaces that are making strange sounds need to be replaced with a new heating installation. Odd sounds mean the furnace has developed broken parts or is under a strain and can no longer heat your home normally.
Your Furnace Is Not Heating Consistently
As your furnace ages, it will no longer heat your home effectively. You may notice some rooms are cooler than others, or your entire home may lack warmth. 
If your home is not consistently warm, your furnace is no longer operating efficiently, and you need a new furnace installation. Waiting too long to seek a heating installation will only lead to further discomfort and expense.
Gas or Electric?
You have a couple of options when it comes to a new furnace installation. Gas and electric are both beneficial for heating your home, but which will be the best choice?
Gas Furnaces
Gas furnaces are popular among homeowners in Roseville, CA because they are efficient and affordable to operate. If your home has access to a natural gas line, the cost of gas furnace installation becomes even more affordable.
Electric Furnaces
Many people choose electric because they do not have access to natural gas lines. These furnaces are environmentally friendly and are less expensive to install than their gas counterparts.
If you are having trouble deciding on the right type of furnace for your home, Maverick Electric, Heating & Air Services can help. We will help you decide between a gas furnace installation and electric options to ensure your home stays warm.
What to Expect from Your Installation
At Maverick Electric, Heating & Air Services, we understand the stress involved when you need a new furnace. We are a furnace installation company that focuses on customer service from start to finish. 
Installing a furnace is a complicated process that should only be carried out by professionals. The process can take four to ten hours, depending on the setup and requirements for your home and new system.
From the very beginning, we will walk you through the process and help you understand what to expect. Nothing will come as a surprise to you because we will help you stay informed. You can sit back and relax, knowing we have everything under control.
Call Maverick Electric, Heating & Air Services for All Your Furnace Needs
Maverick Electric, Heating & Air Services is the place to go when furnace issues arise. We serve the residents of Roseville, CA with a wide array of services geared towards keeping your home and family safe.
If your furnace is no longer keeping your home warm and your energy costs are skyrocketing, it is time to take action. Getting a new furnace can transform your energy bills and give welcome relief from the brunt of the winter chill.
Contact us today for your furnace installation appointment. Call (916) 587-7609 to get started right away. 
Maverick Electric, Heating & Air Services is dedicated to making your installation process as stress-free as possible. We will be happy to answer your questions and guide you in the process.