Summers in Roseville are hot and dry. In fact, many people talk about the Mediterranean climate in the area. However, this isn't the case when the winter months arrive. The temperature drops into the 30s and it is cold and wet outside. Stay comfortable in the home with the help of Maverick Electric, Heating & Air Services' HVAC services in Roseville, CA.
We provide a range of services for heat pumps or your ductless mini-split system. We also offer furnace services to ensure you remain warm during the winter months. Contact us today to receive access to a team of dedicated specialists offering HVAC services in Roseville, CA that will allow you to remain comfortable in your home.
Our HVAC Services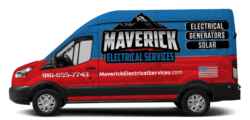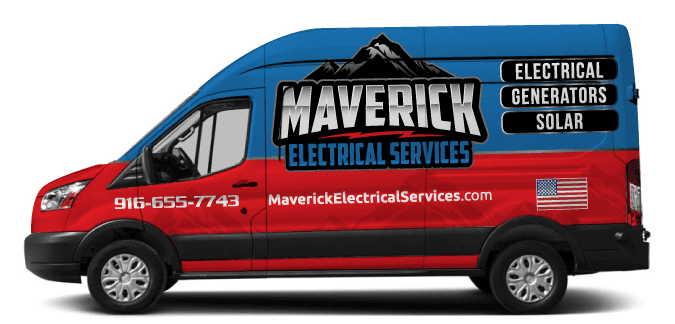 Our HVAC services are very comprehensive, as we want to be the only provider you contact when you need help with this household system. We are here to help when you need an HVAC repair or wish to replace your ductless mini split system. Call us if you need any of the following services.
Air Conditioning Services in Roseville
Any air conditioning service we offer comes with the maximum value. Call us if you need an AC repair or when it is time for your annual AC maintenance. We can also assist with an AC replacement or new AC installation. Our goal is to provide all the heating and air conditioning services you need, as this makes your life easier in every way.
AC Installation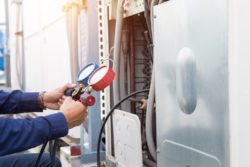 Imagine a home with no central air conditioner. While this is rare, there are a few homes that lack this basic necessity. If you own one of these homes or plan to purchase one, call us. We'll come out and discuss the AC installation in Roseville, CA and what it will involve. We do offer central air conditioners and heat pumps, but they require ductwork. After talking with us, you might find a ductless mini split better meets your needs. If you don't need an AC installation but would like to upgrade your existing AC system, we offer AC replacement as well.
AC Repair
Air conditioning repair stands pretty high on our HVAC service list every summer. Before we discuss an AC replacement, we will evaluate the system to see if an AC repair in Roseville will be enough to get the system running. At times, this is enough to improve the system performance to your satisfaction. If we cannot achieve this goal, we move forward with the replacement unit.
AC Maintenance and Tune Ups
AC maintenance in Roseville is essential whether you have an existing system or will be installing a new one. This maintenance extends the lifespan of the unit while improving its performance. Call today to schedule your maintenance or tune up, so you can get more out of your air conditioner. This is one of several heating and cooling services that need to be completed a minimum of once a year.
Heating Services in Roseville
Heating systems in Roseville don't see as much use as cooling systems. Thus, HVAC repairs, installation, or maintenance services for furnaces or other heating systems aren't in super high demand. However, you still need heat when the temperature drops significantly. We offer heating services as part of our heating and air lineup. Contact us when you need any of the following.
Furnace Installation and Replacement
Are you in need of a furnace installation in Roseville, CA? Call our certified technicians. We can also assist with a furnace replacement. We want to help you stay warm in the home and our furnace replacement and furnace installation services make it possible to do so.
Furnace Repair
Murphy's Law says your furnace will break down on the coldest night of the year. Don't wait until the system fails to call for a furnace repair in Roseville. If you notice anything different with the system, don't hesitate to call our HVAC technicians. We can perform an emergency furnace repair, but it is best to address any problems before they lead to a complete system breakdown and a costly HVAC repair.
Furnace Maintenance and Tune Ups
Keep your system in good working order with the help of our furnace maintenance in Roseville. Maintaining the system and calling for regular tune ups helps to prevent system breakdowns and expensive repairs while ensuring your furnace performs optimally. Schedule your furnace maintenance today so your system runs better in every way. When you do so, ask about our other furnace services, as we are here to help with anything HVAC-related in the home. 
Additional HVAC Services in Roseville, CA
Thermostats

Heat Pump Installation & Repair

Indoor Air Quality Services

Air Purification Services

Vent Cleaning
Need HVAC Services in Roseville, CA? Call Maverick Electric, Heating & Air Services Today!
Whether you have a heat pump, a furnace, or a ductless mini split system, our HVAC team is ready to help you care for the system and keep it in good working order. Our customers love us because they know the heating and cooling work we do will hold up with time.
Call today to learn more about our HVAC services in Roseville, CA. We are here to help with all of your heating and air needs. Our HVAC company offers specials to save you money and will ensure we do the work right the first time. You may also contact us via our online form, as we want to make maintaining your HVAC system effortless. With our help, you'll have more time for the things you enjoy, as you'll know your HVAC system is being cared for by the experts.