Do you need a home rewiring service that can handle any type of job? Look no further than Maverick Electric, Heating & Air Services, a well-known company serving Lincoln, CA, and the Sacramento area. We can handle any home rewiring project. We pride ourselves on standing out from the rest of the crowd like the mavericks we are at Maverick Electric, Heating & Air Services in Lincoln!
Skilled Home Rewiring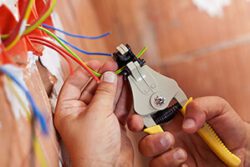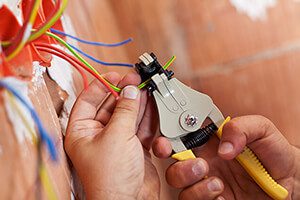 Maverick Electric, Heating & Air Services is a well-known home rewiring business in Lincoln, California, and the Sacramento region that has been serving people for over a decade. We are ready to tackle any type of residential rewiring work in and around Placer County. Being a maverick means standing out from the crowd; we take pride in being Mavericks. A maverick differs from the competition by going above and beyond. At Maverick Electric, Heating & Air Services, we do our utmost to accomplish just that. We always aim for excellence for our clients.
At our company, we prioritize both quality and innovation in our services. So you can always count on us to do a job correctly the first time. Plus, we have cost-saving specials available for all of our clients.
Trust That We Will:
Work with great detail and care.

Be on time for our appointments.
Take great care of your things.

Answer any questions you may have.
Trusted Home Rewiring Services
Maverick Electric, Heating & Air Services offers emergency home rewiring services in Lincoln to resolve critical issues. Regardless of the type of electrical issue, we'll get it fixed as efficiently as possible. We can rewire fixture connections, outlets that don't work, and many other faults. We'll bring the appropriate equipment for the task, so you don't have to worry about unexpected damage. We'll give you a thorough and precise price estimate before beginning home rewiring in Lincoln.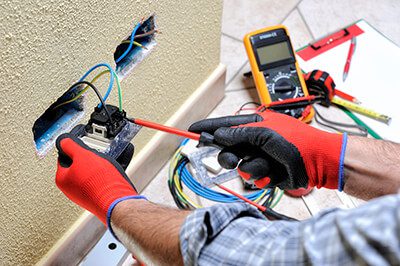 Professionally Trained Electricians
At Maverick Electric, Heating & Air Services, we're committed to being the local home remodeling business you can always count on.  Our skilled electricians offer a wide range of electrical services, and they pay close attention to detail from start to finish on each house rewiring project in Lincoln. Plus, we stay up-to-date on all the latest industry trends and developments to provide comprehensive services. And our electricians are always professional and committed to quality workmanship–they never cut corners!
Skilled Electricians Focus On:
Giving personalized service

Being polite and courteous

Communicating openly and honestly

Being professional at all times
If you're not sure if you need rewiring, give Maverick Electric, Heating & Air a call today to schedule an inspection. We'll be happy to help you find the best solution for your home!