Roseville, CA residents depend on their furnaces when temperatures drop. We may not get a lot of snow in our area, but winters can still be wet and chilly enough to warrant running the heat. Of course, heating systems are notorious for breaking down when you need them most. If that happens, you need an expert furnace repair team on the job. 
At Maverick Electric, Heating & Air, we're authorities on HVAC services. We're licensed and certified to work on all makes and models of heating systems. At the same time, we're committed to your satisfaction. If you need heating repair services, contact us for help. We'll get your heat running again, so you don't have to tolerate the cold.
How Do I Know If I Need Furnace Repairs?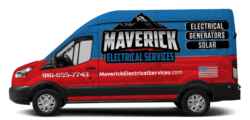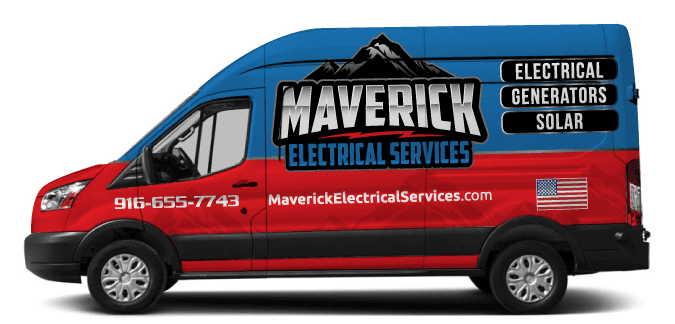 Many local homeowners are a bit hesitant to call in a furnace repair company at times. They're unsure if their heating system is actually malfunctioning or if they're simply being overly cautious. Rest assured, you can't be too cautious when it comes to heating repairs. If something seems to be wrong, it probably is. Don't hesitate to contact us for help.
Is Your Heater Blowing Cold Air?
Few things are more disappointing than turning on the furnace only to find that it's blowing out cool air instead of warm. Any number of malfunctions can cause that type of problem. Narrowing down the possibilities isn't easy without the right tools and training. We're here to diagnose the issue and take care of it with our furnace repair expertise.
Has Your Heater Stopped Putting Out Air?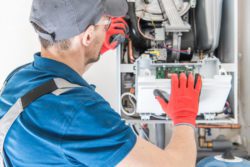 Maybe the heater isn't blowing out cool air instead of warm. Perhaps you're dealing with the heat not working in your house at all. Though the furnace comes on, nothing is coming out of the vents. That could stem from a few common issues. One would be a broken blower motor. On the other hand, something could be blocking the ductwork. Our highly trained HVAC technicians can provide heater repair services to eliminate that problem.
Have You Noticed Cold Spots in Your Home?
Cold spots are another common problem for homeowners that require gas or oil furnace repairs. Some areas of the home may be nice and toasty while others are cold or drafty. We can take care of that issue, too. We'll find out what's hampering your heating system's efficiency and effectiveness and get it working properly.
Are You Hearing Odd Noises Coming from the Furnace?
Heating systems may also cause a racket when they're on the verge of a breakdown. If your heater is rattling, squealing, or grinding when it's running, it may be time to book an oil or gas furnace repair appointment. Don't wait until the furnace stops working; contact us now for heater repairs before the problem leaves you in the cold.
Does Your Heating System Smell Strange?
Odd odors coming from a heating system are often overlooked. Quite a few Roseville homeowners feel they shouldn't call in a furnace repair team just because their furnace doesn't smell quite right. Please don't think this is a minuscule problem. It could be a sign of mold, damaged electrical components, gas leaks, and many other legitimate issues.
At the same time, be aware of signs that your furnace is leaking. If you have an oil furnace and you notice the smell of heating fuel in your home, you need immediate oil furnace repair services. For gas furnaces, an odor similar to rotten eggs could indicate a leak. No matter what type of heating system you have, contact us for oil or gas furnace repair services.
What If Your Heating System Suddenly Stops Working?
Many furnace malfunctions develop slowly. In other instances, they seemingly happen without warning. Of course, the latter often happen overnight or on weekends or holidays. Don't worry; we offer emergency furnace repair services. No matter when your furnace breaks down, we'll be there to help. Contact us any time of the day or night for emergency furnace repairs. We're the furnace repair company you can always count on.
Keeping Furnace Repairs at a Minimum
It's impossible to prevent all furnace breakdowns. That being said, you can minimize the risks. We offer furnace tune-ups to reduce breakdowns and other costly problems. Scheduling furnace maintenance before winter begins can help to ensure your heater holds out as long as the cold weather does. It'll reduce the need for emergency furnace repair services as well.
Trustworthy Furnace Repair Services for Roseville, CA Residents
If you find the heat not working in your house or you think something may be wrong with the heating system, contact Maverick Electric, Heating & Air Services right away. We're always available to take care of gas and oil furnace repair needs, and we're proud to put our training and experience to work for you. Call us or fill out the form on our website to schedule furnace repair services from an HVAC company you can trust.