Heating systems are the heart of the home during the winter months. They keep homes warm and their occupants comfortable no matter what the weather is like outside. Though winters here in Roseville, CA don't get quite as miserable as they do elsewhere, they can still get pretty cool and uncomfortable. Knowing your furnace will drive away the cold when needed can be a great consolation.
What happens if the furnace doesn't work when temperatures drop, though? Fortunately, you don't have to worry about problems like that with routine furnace tune-ups. At Maverick Electric, Heating & Air Services, we're here to make sure your home heating system does its job. Contact us to schedule an A/C and furnace tune-up for peace of mind regardless of the weather.
Why Are Furnace Tune-Ups Important?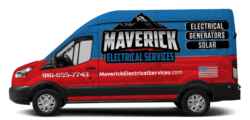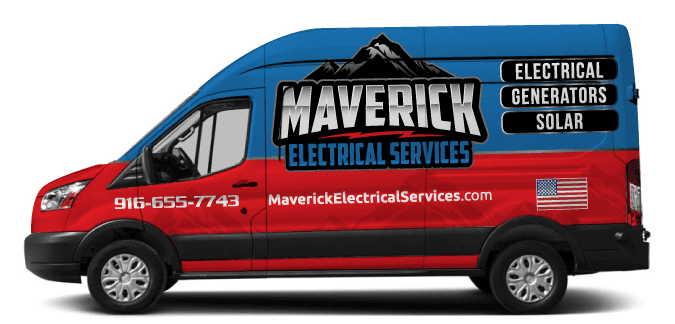 Many people feel that furnace tune-ups are unnecessary. After all, it's possible to deal with breakdowns as they arise. Does addressing problems before they crop up really justify furnace tune-up costs? Does it truly make a difference in the long run? Having a gas or oil furnace tune-up carried out before winter begins can actually bring several benefits to the table.
Reduced Repair Costs
For one, routine furnace tune-ups help to reduce repair costs. Heating systems sustain a great deal of wear and tear during the winter months. Then, they sit unused during the warmer seasons. That combination can lead to quite a few unexpected malfunctions.
Having a furnace tune-up and cleaning performed before cold weather returns can reduce the impact of wear and keep breakdowns at bay. In turn, it helps to reduce repair costs. That, alone, can certainly justify furnace tune-up costs both now and over the long term. With our furnace tune-up specials, you can lower the costs of heating system ownership and operation even more.
Fewer Unexpected Breakdowns
Having oil and gas furnace tune-ups performed each year reduces breakdowns as well. Sitting idle all summer and dealing with heightened demands during the winter takes a toll on heating systems. That makes them more likely to break down, possibly several times each season. When the heating system isn't working, your family is left to suffer through the cold.
Having furnace tune-ups carried out can make unexpected breakdowns less likely. Our highly trained and experienced technicians can catch potential problems early before they have a chance to leave you in the cold. When we take care of those problems before they get out of hand, you won't have to worry about the furnace failing when you need it most.
Improved Heating Efficiency
Furnace tune-ups and cleanings can improve heating efficiency as well. Wear, damage, and dust build-up in furnaces detract from their efficiency and effectiveness. As such, they may cost more to operate while they don't heat as well as they should.
Our gas furnace tune-ups help to improve the efficiency of your heating system, so it works better and costs less to operate. With our oil furnace tune-ups, you'll use less heating oil and electricity during the winter months. No matter what type of heating system you have, regular maintenance can definitely pay off.
Extending the Life of the Furnace
On top of all those benefits, our AC tune-up and furnace tune-up services can make your heating and cooling systems last longer. Routine maintenance reduces the effects of wear and tear. It likewise prevents furnaces and air conditioners from working harder than necessary to do their jobs. That further reduces the cost of ownership by ensuring you don't have to replace your furnace more often than you should.
Improved Indoor Air Quality
Having a furnace tune-up performed each year can also leave you with improved indoor air quality. Many of the products we use in our homes detract from air quality. Quite a few of the activities we carry out indoors have the same effects.
Smoke from cooking and smoking indoors builds up in an HVAC system. Dust and particles from cleaning products, adhesives, and other substances also accumulate in furnaces and ductwork. From there, those particles continually recirculate throughout your home. Our ductwork cleaning and tune-up services get rid of those contaminates, so your family can enjoy better indoor air quality.
Keep Your Furnace in Optimal Condition with Annual Furnace Tune-Ups
At Maverick Electric, Heating & Air Services, we're dedicated to keeping your home and family safe and comfortable. Furnace tune-ups are part of the process. Contact us to schedule heating system maintenance services before cold weather comes around. Be sure to check out our furnace tune-up specials as well to further take advantage of our services.