With the use of your air conditioner, you may keep your family and customers cool during the dog days of summer in California. Something can't possibly ruin your day like an air conditioner that doesn't provide enough chilly air to make your house more pleasant. With AC Repair & Maintenance in Lincoln, CA, you may maintain an enjoyable environment throughout the year.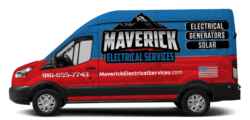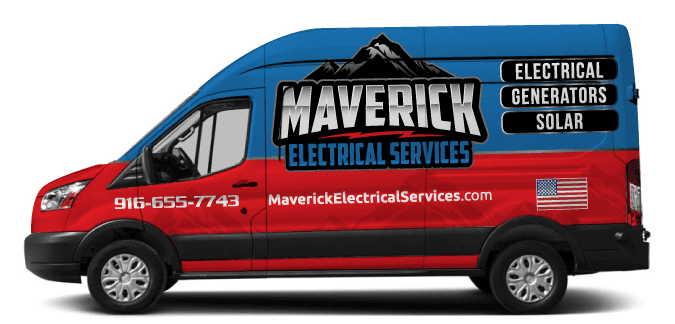 It might be tough to figure out what is causing your air conditioner to break down without the aid of a professional competent AC repair business. An air conditioning system has many moving parts and is a complicated mechanism. It is critical that each component in the system operate correctly in order for the whole system to function properly.
AC Repair & Maintenance for System Malfunctions
There may be a variety of issues that your air conditioner might have. Any problem with your AC must be addressed as soon as possible to avoid getting worse. The following are some of the most prevalent problems:
There isn't any refrigerant or it's so diluted that it can't be used.

The condenser's coil has been clogged by dust or grime.

The drain tube is clogged.

The electrical system has failed.

The thermostat sensor is faulty.
Any of these issues can be resolved by a competent air conditioning repair business in your region. It may be more cost-effective and time-saving to have AC maintenance in Lincoln, CA performed as soon as possible. Regular maintenance may help your system avoid these problems.
Signs That Your Air Conditioning Is Failing
A trustworthy air conditioner may save you a lot of time and money over the years, even decades. There are, however, certain indicators that your system should be serviced:
Debris, dirt, or heated air vents that are clogged and unable to drain

Areas within your home that are warmer than expected

Strange smells or noises

Water is leaking from or collecting around your air conditioner

Energy usage has increased
If you don't take care of your system, it may develop serious issues. These are obvious indications that your air conditioner is not working properly, so get in touch with a professional as soon as possible to resolve the problem.
The Advantages Of AC Maintenance in Lincoln, CA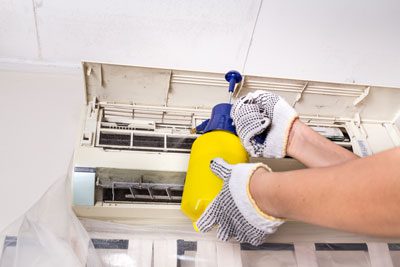 When it comes to an air conditioner that is giving you trouble, you may want to have it serviced on a yearly basis so you don't have to worry about it when you need it. If your home begins to feel too hot, contact a local AC service professional. A professional will make sure your system is kept operational throughout its lifespan.
Over time, debris would undoubtedly accumulate on the device, causing it to fail. The functionality of a condenser coil clogged with dust and debris may be affected. When your air conditioner isn't working properly, it's often due to a blocked condensation drain tube. During a regular maintenance procedure, your air conditioning company's experts will inspect for any of the most typical problems. Cleaning all tubes and pipes, as well as ensuring that the equipment is clean, are two things that the professionals will do.
It's ideal to call an AC repair company in Lincoln, CA in the summer to make sure that your equipment is working effectively. Do not wait until the heat becomes severe before calling a professional to maintain your cooling unit. There's a chance you'll be stranded in the heat for hours while waiting for the problem to be resolved.
Commercial AC Repair & Maintenance in Lincoln, CA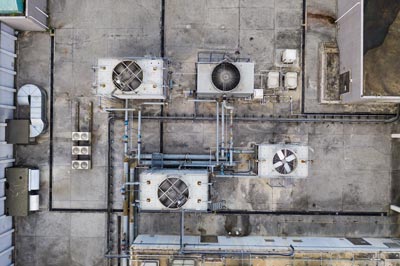 During the hot summer months, it is critical that your company's HVAC system is operational. A malfunctioning AC system in Lincoln, CA may have a detrimental impact on your business. Customers may be hesitant to visit your location because they would feel uncomfortable in such heat. You run the danger of losing money if your cooling system fails. In addition, if your air conditioning breaks down, your staff will be significantly harmed. This will result in a decrease in productivity and profitability for the business. Small company owners know that even a minor problem with the air conditioning can have significant consequences for the entire organization. Repairing and maintaining industrial air conditioning systems may increase production while also making customers feel welcome
Your Lincoln, CA HVAC system may be revived if it is fixed. Problems with the system not only affect those who enter the building. They also have an impact on power costs. If your equipment is overworked or unable to operate as planned, your energy use will rise and so will your energy costs in the long term. You'll have to pay more money for higher-quality materials, while the labor costs will go up as well. As a result of this, your business' HVAC system will require more energy over time, and you'll have to spend more in order to maintain it in good working order. Repairing your company's HVAC system can help you save money in the long run by avoiding having to replace it; doing so is also a significant investment.
What Are Some Common HVAC Issues in Lincoln, CA?
It is not always the case that when your air conditioner fails, something has gone wrong with it. Even minor concerns can lead to serious problems with your HVAC system's functioning. Many AC issues in Lincoln, CA are caused by a number of straightforward reasons, including a blocked filter or drain pipe. The following are some of the most typical causes of air conditioners failing:
Clogged drains: If your condenser develops a lot of water, the drain pans may overflow. The float switch is turned off as a precaution when clogged condensers drains are detected.

Air conditioner thermostat: The thermostat controls whether or not air conditioning is on or off. If the thermoset is incorrectly positioned or damaged, the system will be unable to start and stop. The digital thermostat's battery may fail at any time, preventing the device from functioning correctly.

Frozen Evaporator: Once the evaporator has frozen, it no longer serves as a heat exchanger. If the condenser coils don't move smoothly or there isn't enough refrigerant in them, the evaporator might freeze. Frozen evaporators can cause the compressor to overheat, resulting in the AC system shutting down.

Airflow: If your air conditioner does not provide enough cool air, it won't be able to keep the building's temperature stable. The system will cycle on and off frequently, or shut down every few minutes, as a result of high pressure or dust blockages in the ductwork.
If you're having any of these problems, it's time to get professional assistance with your HVAC system. If you don't maintain your HVAC system correctly, it will not function well over time. In addition to increased energy costs, irritated systems may require more power to operate as a result of their greater usage of energy.
Maverick Electrical Services
offers air conditioning system repair and maintenance in Lincoln, CA; Sacramento, CA; and other Northern California towns and cities.
AC Repair & Maintenance FAQs
How Much Do Expert Lincoln CA Air Conditioner Repairs Cost?
The average cost of repairing an air conditioner in the United States is $336, according to HomeAdvisor. The typical range is between $163 and $520, but repairs can cost as much as $1100 in extreme cases. Some types of repairs will be more expensive than usual repairs.
How long does Lincoln CA AC maintenance typically take?
Depending on a variety of circumstances, an annual or bi-annual HVAC maintenance appointment might take anywhere from 1 to 2 hours. The sort of AC you have, the size of your home, and the amount of time that has passed since your last tune-up are all factors that can impact how long it takes.
What is the best frequency of AC maintenance in Lincoln CA?
Filters, coils, and fins on an air conditioner require regular care in order for it to effectively and efficiently operate over its lifespan. If necessary maintenance is not completed, the efficiency of the unit will drop over time, while energy use will continue to rise.
What Are the Benefits of Repairing My Air Conditioner?
Replacing an air conditioner is not always necessary, especially if the equipment has a long warranty. Although air conditioning units are often quite pricey to purchase, replace, and maintain over time, there are still ways you can extend their life with AC repair instead of replacement. Improving health and wellness, reducing humidity inside, and increasing system efficiency are just a few.
When you need an electrician that serves Citrus Heights, call Maverick Electrical Services. We can handle all types of electrical jobs.