Electrical panels may not be the largest or showiest components of a home's power supply system, but they're arguably the most vital. Your electrical panel controls 100% of the power sent to the various circuits throughout your home, pulling energy in from the grid, sending it to where it needs to go, and cutting off the supply if there's a surge to protect your sensitive appliances and devices.
Dealing with a malfunctioning electrical panel or fuse box can be frustrating. Flickering lights, appliances that refuse to operate at full power, and frequently tripped circuit breakers are all symptoms of underlying problems, but you shouldn't think of them as minor annoyances and nothing more. If your main electrical panel is damaged or outdated, it may not be able to protect your devices from power surges and your home from the risk of electrical fires.
An electrical panel replacement can get everything up and running again safely. All it takes is one quick phone call to Maverick Electric, Heating & Air Services. Our team of licensed and experienced electricians will help you find the right circuit breaker panel replacement and install it as soon as possible so that you can go back to using your home's electrical system as usual with greater peace of mind.
Dealing With Overcrowded Electrical Panels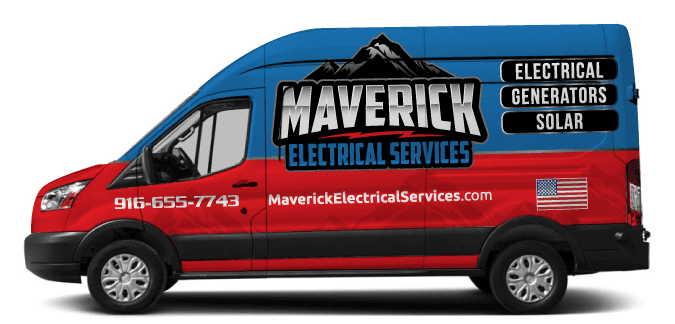 An electrical panel replacement is by far the easiest and most effective way to deal with overcrowding in your electrical sub-panel. Some disreputable electricians will suggest adding two wires to breakers to avoid an electrical panel upgrade, but that can increase the risk of arc flashes and electrical fires. Skilled electricians connect just one wire to each breaker. 
If your electrical panel box is overcrowded due to a faulty installation, you should call us immediately. We'll check everything out and determine whether you need an electrical service panel replacement or just some rewiring.
Panel Upgrades to Meet Modern Needs
If your panel is more than a few decades old, the chances are good that it's not doing a great job keeping up with your modern family's needs. Our devices, appliances, and lighting may be more efficient than ever, but our power use is also much greater than it was. You may need an electrical panel upgrade to safely power smart home technology, charge cell phones and other mobile devices, run appliances, and keep the lights on.
There are a few sure signs that your electrical panel is having trouble keeping up with the family's power needs. The first is circuit breakers that trip frequently. If turning on two devices at once trips the breaker, that circuit is overloaded. You may also notice more subtle signs such as flickering lights or appliances that can't run at full power. 
The second, even more serious, sign of an overloaded electrical circuit is wiring that causes outlets or walls to feel hot to the touch. Except for dimmer switches, which produce a small amount of heat by design, no component of your home's electrical system should get hot to the touch.
The good news is that one overloaded circuit doesn't necessarily mean you need an electrical panel replacement. If your main electrical panel is relatively new and large enough to accommodate new circuits, we may be able to rewire the existing ones. However, if there's no safe way to add additional circuits, we'll always recommend an electrical service panel replacement.
When to Schedule an Electrical Panel Replacement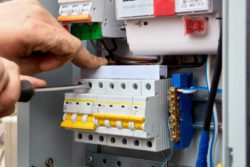 You should schedule an electrical panel replacement as soon as you notice that the current equipment is damaged or overloaded. If you're not sure where your electrical panel is located, now is as good a time as any to find it and familiarize yourself with how it works. The breaker box should look clean and modern, and the circuit breakers inside it should all be the same color.
Pay attention to potential signs of trouble. If you notice visible corrosion or scorch marks, those are serious signs of trouble. Similarly, if you can feel any heat coming off your electrical sub-panel, you need a circuit breaker panel replacement.
Schedule a Service Call
If you're unsure whether you need an electrical panel replacement, reach out to schedule an inspection. We'll send out a reliable, professional electrician who can identify any potential signs of trouble and recommend repairs or an upgrade, as needed. At Maverick Electric, Heating & Air Services, we'll always offer you the full range of safe options for addressing your electrical panel issues with transparent pricing for each type of repair, so don't be afraid to call. We can help.