Most people never stop to think about their electrical system in Roseville, CA, until the power goes out. When it does, they quickly become frustrated as they realize how much they rely on the electrical grid.
Having a backup system when the grid goes down is of significant benefit. Many things can lead to an extended power outage, including storms, downed lines because of an accident, or a natural disaster. Ensure electrical items in the home continue working in these situations with the help of Maverick Electric, Heating & Air Services.
A home generator provides electricity during an outage. The level of power determines which items in the home continue operating when the grid is down, and we offer a range of generator sizes and styles to choose from. With the help of a generator, you can continue to power electronic devices in the home.
Whole House Generators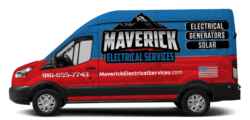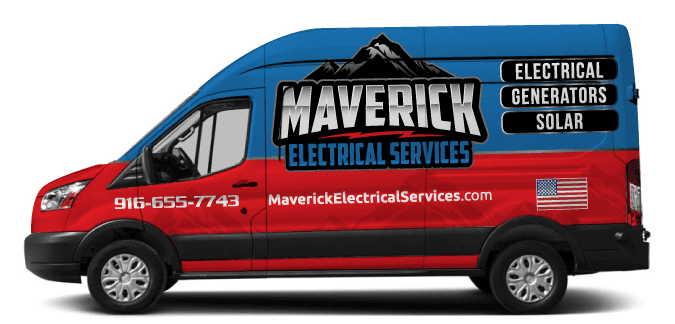 Never worry about losing power again. Contact us today to learn more about whole-house generator installation and its benefits. This is one of the many generator services we offer at Maverick Electric, Heating & Air Services.
We install home generators for customers regularly and can provide you with the same peace of mind quickly and easily. When you contact us for a whole-house generator installation, we sit down with you to determine which generator is right for the home. This depends on many factors.
One reason customers choose to work with us when they need generator services is they know we overlook no detail when carrying out electrical work. Home generators are only of help when they power the appliances you desire and work when you need them most. For this reason, we never rush to determine which generator is best for a client's needs during the standby generator installation project.
Our team considers the fuel sources available to power the generator and calculates the size needed to meet the requirements of those living in the home. In addition, we determine whether a transfer switch will benefit your family.
With our help, you feel confident you selected the right generator, one which will work when it is needed most. Contact us today to schedule your standby generator installation project.
Standby Generators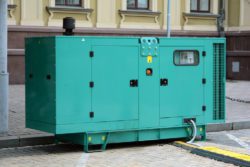 Some homeowners find whole home generators are more than they desire. They simply want to power essential appliances when the power goes out. We can be of help with portable generators for those in this situation. Our team offers a range of generator services to ensure we meet every customer's needs.
With a backup generator for the home, you can ensure your refrigerator and AC continue running even when the power is out. Watch TV or play games on the internet. The options are endless and you determine which items to connect to the generator and which aren't necessary during a power outage.
You must manually power the backup generator for the home during an outage, which some homeowners don't like. However, it is easy to take this same unit with you when traveling to ensure power is available when needed, regardless of where you choose to go. 
Generator Transfer Switches
Homes with generators benefit from generator transfer switches. This switch will automatically turn the generator on when the power goes out.
However, homeowners find several types of generator transfer switches available. We help you find the right one for your household's needs.
Whole-home transfer switches allow the entire main breaker panel to be powered during an outage, while generator sub-panel transfer switches only supply those items found on a sub-panel in the home. Don't overlook the service-rated load center automatic transfer switch option when making this choice, either. This device replaces the main panel and comes with the main disconnect.
Regardless of which type of transfer switch you select, we can help. Our team installs both automatic and manual versions, as we recognize people have different needs when it comes to generator transfer switches. We'll install the desired switch and show you how to work it before leaving your home.
Why Turn to Maverick Electric, Heating & Air Services When You Need Generator Services?
Whether you are looking to complete a portable generator installation or want a whole-home model, our team in Roseville, CA, is ready to help. We offer a range of generator services, so you only have one company to call when this type of work is needed in the home.
Our team remains dedicated to outstanding customer service and innovation, whether you call us for a small project, such as an outlet installation, or wish to have us install a whole-home generator in the residence. We are a full-service electrical provider serving both residential and commercial customers.
 Contact us today and we will get your project on the schedule. If an emergency arises outside normal business hours, call us. We will get someone out to resolve the problem right away. We are here to help in your time of need.