Electrical Company for Roseville Jobs
When you need an electrician in Roseville, CA, reach out to Maverick Electrical Services. With our high level of skill, we can take care of any repair or installation job you have for us in this Placer County city. As a third-generation electrician, we take pride in all of our work and will stand behind our results. Our goal is to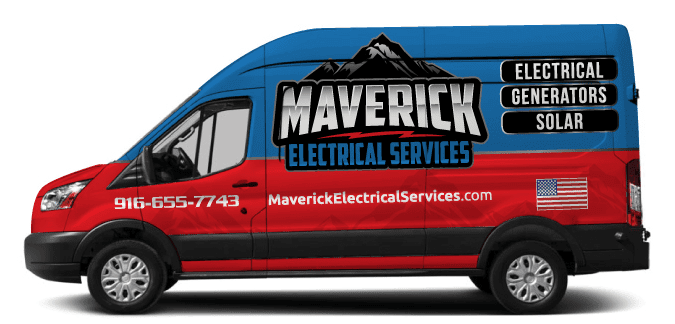 take the stress out of any electrical job in the Sacramento, CA, area. We're prepared to assist with both commercial and residential projects.
We've earned a reputation for:
Servicing all makes and models of electrical equipment
Getting jobs done right the first time
Understanding individual customer needs
Operating with integrity
A maverick is somebody that stands out from the rest of the crowd. Our goal is to set ourselves apart from the others with the high quality of our services and our focus on innovation. We take pride in our work as electricians, and we never cut any corners.
High-Quality Roseville Electrical Services
Maverick Electrical Services is prepared to offer sound advice on any situation you're facing in Roseville. Electrical issues can be dangerous if not attended to promptly and professionally. Whether a light switch in your home has stopped working or you want to install a fan, we can handle all of the details of the job. Let us be the electrician in Roseville you turn to.
Customers rely on us to:
Communicate openly
Listen closely
Treat them with respect
Leave a spotless work area
We use parts and materials that we trust to ensure safe results. By staying current with all safety codes, we can provide our customers with a high level of peace of mind. Each job is important and unique, and we'll take the time to complete each step of a job professionally. We offer several services such as electrical panel installation, lighting repair, ceiling fan installation, EV chargers and more!
A Trusted Electrical Contractor
Maverick Electrical Services understands the stresses that an electrical project in Roseville can cause. We offer emergency after-hours services when needed and are flexible with our appointment availability. Our rates are kept as low as possible to ensure our services are accessible to those who need them. We can offer flexible financing options to customers with approved credit on any installation job we perform. Specials are also offered, and we'll save you as much money as we can. Everything we do is a great value for the cost.

To make an appointment with an electrician in Roseville, CA, call Maverick Electrical Services today. We offer a variety of electrical-related services for Northern California residents.