If you are in need of a skilled Sacramento Electrician, look no further than Maverick Electrical Services.  We have a team of experienced and certified electricians who are ready to help with any electrical needs you may have. We understand the importance of having a reliable and trustworthy electrician, which is why we offer our services throughout Sacramento County. We are proud to be a local business serving the Northern California area.
Skilled Sacramento, CA Electricians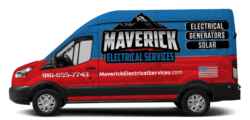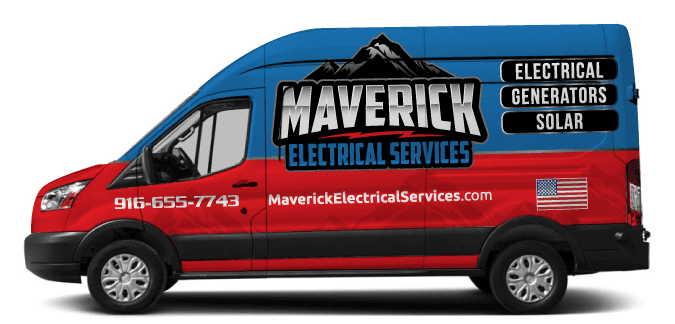 Maverick Electrical Services is a local Sacramento, CA electrical business with a team of electricians eager to help customers. We realize the pressures that come with having an electrical problem, therefore we make it simple to use our services throughout Sacramento County. We're delighted to serve Northern California. A third-generation electrician runs our firm, and he is committed to quality. We'll back up all of our findings and ensure that our customers are confident in their work. Every task will be completed correctly the first time around. 
We're Known For:
Emergency services available after hours

Using high-quality components

Offering customized services

Meeting the unique demands of each client
We'll get the job done correctly, whether you have flickering lights that need to be repaired or want a ceiling fan installed. We'll pay close attention to each stage of the procedure in order to guarantee excellent outcomes. We can handle devices from all manufacturers and models.
Comprehensive Sacramento, CA Electrical Services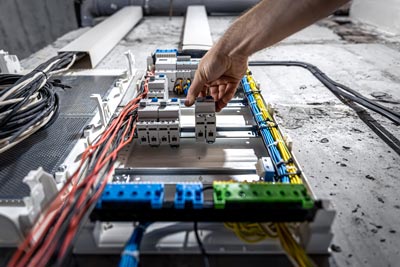 A maverick is someone who stands out from the rest of the crowd. We set ourselves apart from the competition in Sacramento with our services at Maverick Electrical Services. We'll begin by providing you with a price quotation for a work and discussing any alternatives you have moving forward. You may trust us to be honest and upfront about all we do.
Focus Is Placed On:
Punctual appointments

Having the appropriate equipment

Timely job completion

Environmentally responsible and safety-conscious waste disposal
We take the time to cover every detail. We think it's important to seek expert help immediately if you notice anything wrong with your electrical system. Trying to resolve electrical problems without assistance may be stressful and result in a potentially hazardous situation. We want to make electrical services available as widely as possible. While we generally work on homes, we can also handle commercial locations when required.
Sacramento's Trusted Electrical Company
Maverick Electrical Services can handle any electrical project size in Sacramento, regardless of its scope. We are proud of the high level of quality that we deliver and place a strong emphasis on innovation. We may provide comprehensive services by staying up to date on all technological advancements in the electrical sector. Our results will comply with all safety codes and keep your property operational and dependable. We can offer flexible financing alternatives to our clients with good credit ratings. We also provide a number of price reductions to help our customers save money. Electrical panel installation, lighting repair, ceiling fan installation, EV chargers, and more are just a few of the services we offer!
When You Need A Sacramento, CA Electrician, Call Maverick Electrical Services. We Can Complete Any Sort Of Electrical Job.