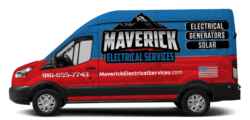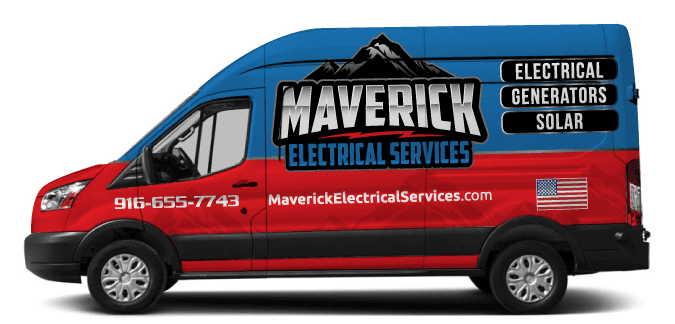 It's summertime and the living is easy, right? Wrong! Cooling Services in Lincoln, California are necessary, as the summers can be brutal. The days are long and hot, and the nights don't offer much relief. If you want to keep your home or office cool and comfortable this summer, you need to call Maverick Electric, Heating & Air Services. We provide top-notch cooling services to residents and businesses in Lincoln California.
Why Choose Maverick Electric, Heating & Air for Cooling Services in Lincoln, CA?
In and around Lincoln, CA, there are no dramatic temperature changes to be found. In general, our winters are mild and our summers pleasant. Despite this, there are days, if not weeks, when the air quality in our outside environment isn't good enough for us to go out.
Maverick Electric, Heating & Air Services is a family-owned and managed company that lives in your community. As a locally owned and operated business, we share the same concerns as you do. It's crucial to us that our air conditioning and mini-split systems are efficient. Our trained experts can help you with all of your cooling needs. You may rely on Maverick Electric, Heating & Air to provide superior AC service, so you may relax while we work!
At Maverick Electric, Heating & Air Services, we offer a professional and courteous service team that can efficiently guide you through the installation of a new air conditioner or the replacement of an old one.
Our cooling service experts can guarantee the quality of your indoor environment and extend the life of your air conditioner with regular maintenance and repairs. So, whether your system needs air duct repair or replacement, condenser repairs, or refrigerant refill, we're here to assist you.
From our staff, you may get expert assistance in designing and putting up a new ductless mini split system. Using these simple, efficient systems will help you save money on your energy bills while still providing an effective cooling method for homes and businesses.
You may anticipate your mini split system to operate like a Formula One racecar when you call us. Maintaining and repairing your HVAC system on a regular basis is critical.
Cooling Repair and Maintenance in Lincoln, CA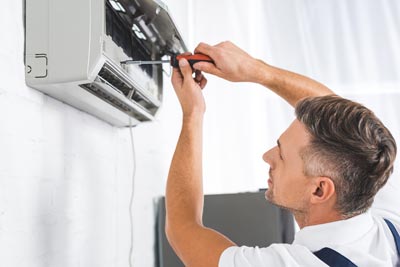 Your HVAC system will be in top form for the summer when our expert technicians come to your home to perform cooling maintenance. If our inspection reveals that more than a tune-up is required, we may need to carry out a cooling repair. Prior to beginning any work, you will be informed about alternative cooling repair choices. Without continual cooling maintenance, you run the risk of having a slew of issues, including higher utility bills, frequent system failures, and potentially deadly indoor temperatures.
Keep your air conditioner clean by changing the air conditioner filters on a regular basis, as well as the space surrounding it. If you will be away for an extended time, you should keep your thermostat set to prevent your system from being overburdened.
Residential and Commercial Cooling Repair and Maintenance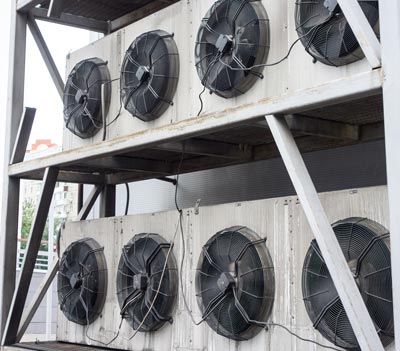 Strange sounds from the cooling system are not uncommon in a Northern California house or company. These noises should not worry you, however. Our staff has heard and diagnosed a wide range of potential issues. One area may be too warm, while another is excessively chilly. Your heating system could be malfunctioning. We offer cutting-edge tools and years of expert training to our experts so that they can repair your cooling system efficiently.
We will advise you on your options and allow you to select for yourself if your cooling equipment needs to be replaced. To ensure that we use only the highest-quality parts available on the market, we repair cooling systems to 100% satisfaction. Please contact Maverick Electric, Heating & Air Services immediately so that we may come out to your home or business and bring back the crispness of frosty air!
What A Cooling Maintenance Contractor Will Do
Every component of your cooling system will be examined by a Maverick Electric, Heating & Air expert to ensure that it is in good working order. The following are some of the services we offer at each check-up:
Make sure the fan is clean.

Careful examination of the air intakes and vents.

Check the coil for damage or corrosion.

Electrical connection inspection for corrosion and fraying.

Check the condenser and thermostat for functionality.
Keep in mind that it is not just a mechanical problem if one of your components isn't working. When small difficulties are ignored, they can lead to more serious problems in the future. Taking care of them as soon as possible will help avoid expensive repairs in the future. Inspecting your cooling system once a year can help prevent issues from arising.
Cooling Replacement in Lincoln, CA
A cooling system's life isn't limitless, no matter what type of ductless mini split or conventional central air conditioner it is. A replacement cooling system is one of the most significant expenditures a homeowner might make in Northern California. The performance of a new cooling system, on the other hand, will improve with time, resulting in lower energy expenses long-term.
If your cooling system doesn't respond to routine tune-ups and constant repairs, it may need to be replaced. It's especially crucial if your computer is more than 15 years old and nearing the end of its useful life.
When To Consider Cooling Replacement
If you see any of the following indications, it's time to replace your old or malfunctioning cooling system:
If your cooling expenses have been increasing at an alarming rate, it's an indication that you're no longer producing adequate cool air.

If your home or business cannot be cooled properly (some rooms are hotter than others) or effectively (the system is constantly on), it is an indication that the unit's life expectancy has come to an end.

If your AC or cooling system is making unusual sounds such as rattling, humming, screeching, or rumbling, it's possible that your cooling system has deteriorated to the point of failure.

The system is emitting an unpleasant odor, resulting in poor indoor air quality.
Depending on the home's or business's individual demands, every cooling system replacement is tailored to fit those needs. Because all of our licensed cooling specialists have at least a decade of expertise, they can replace your entire heating and cooling system. Your Maverick Electric, Heating & Air field manager will manage the installation of your new cooling system.
We will choose a cooling solution that is appropriate for your requirements and budget. For individuals who have financial difficulties, we can make special pricing offers and receive assistance from our financial partners to assist you cross the financial barrier.
Our Cooling Services in Lincoln, CA Are Available Now
Maverick Electric, Heating & Air Services can help you improve your health and well-being, no matter where you live. Whether you reside in Lincoln, Sacramento, or another Northern California city, our top-notch Cooling services are accessible to both local residents and companies.

When you need an electrician who serves Citrus Heights, Lincoln, and Roseville, call Maverick Electric, Heating & Air Services. We can handle all types of electrical jobs.