Trusted Lincoln Electric Vehicle Charging
Turn to Maverick Electric, Heating & Air if you need electric vehicle charging services in Lincoln, CA. As more and more of our clients in Placer County started looking to add electric vehicle chargers, we realized this was an underserved area of the market that was looking for assistance.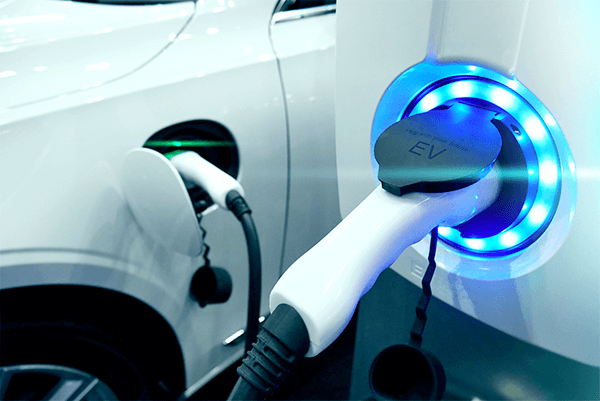 We take pride in getting a job done right the first time. We believe that the quality of our work in this Northern California city is what sets us apart from our competition. When you choose to work with our third-generation company, you can count on getting top-notch service with a focus on innovation. You'll also get a team that's committed to upholding our company values.
Our values include:
Taking care of clients
Working hard
Delivering outstanding value
Providing service with a smile
Benefits of Lincoln EV Chargers
When you choose us for EV charger service in Lincoln, you are turning to one of the most experienced electrical companies in the area. Our installation for EV chargers in Lincoln starts with comprehensive site prep to ensure that the ground has all of the proper wiring in place and a secure base to mount a charging station on. Getting this part of the job done right is key to ensuring that we do not spend valuable time fixing it down the road. Our electricians have the skills necessary to work on these high electric loads safely and efficiently.
Since we can work on various makes and models of equipment, you can turn to us for all your electric vehicle charger needs in Lincoln. After installing your charger, we'll be available to provide maintenance and repairs throughout the life of your equipment. This will allow you to enjoy all the benefits of electric vehicle charging without worrying about who to turn to for service.
Rest assured knowing EV chargers:
Are good for environment
Are part of a growth industry
Help save transportation costs
Can be easily maintained
Lincoln's Electrical Experts
To make our EV charger projects in Lincoln run smoothly, we know that we need to invest in our employees. Training is very important to our management team since we believe it lets us serve our Lincoln clients better.
It's also important for us to hire experienced electricians who have a high level of knowledge about all electrical systems, including EV charging units. For added peace of mind, our electricians are also licensed and certified.
Here to Help You
If you're looking to add an electric charging station at your business or private residence, do not be afraid to reach out to our experienced team. We have been installing EV stations throughout Lincoln and the surrounding area over the past several years, and we look forward to taking on your project. Our competitive pricing and quality of workmanship will exceed your expectations.
Our customer service reps are standing by to assist you in any way they can. Call Maverick Electric, Heating & Air today to set up an appointment in Lincoln.