When there is a problem with your HVAC system, you rarely think the ductwork could be to blame. However, ductwork is crucial to the system's operation. Without the right ductwork, the system won't work as the manufacturer intended. When you suspect issues with your ductwork, call the team at Maverick Electric, Heating & Air Services for quality ductwork installation in Roseville, CA.
We will send a technician out to help you find the right HVAC ductwork for your home. With our help, your system will work as it should. Our technicians undergo training in every aspect of HVAC ductwork installation. They will inspect the home and design a system that allows the HVAC system to work effectively. We understand this system is an investment in your home and treat it as such. 
Let the experts at Maverick Electric, Heating & Air Services help you with your ductwork installation needs in Roseville, CA. Reach us by phone or contact us online to schedule an appointment.
Bringing System Components Together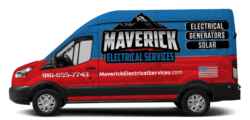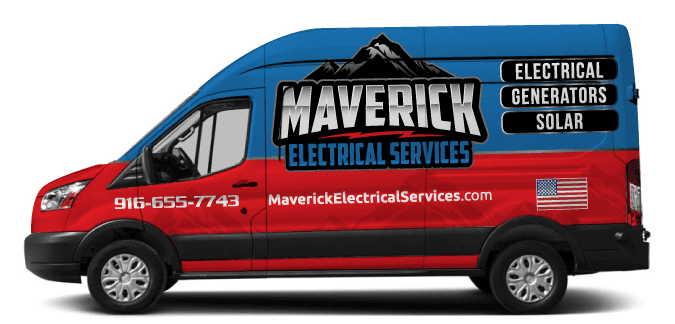 Regardless of which HVAC system you choose, it will not work correctly if the air it treats cannot move throughout the home. The ductwork bears the responsibility of distributing the heated air. The ductwork and HVAC system must work together to achieve this goal.
If the ductwork and system do not match, the airflow is restricted. The system must work harder to keep the home at the desired temperature. The added work the system must do decreases its lifespan. When installing ductwork, we measure the airflow to ensure this is not an issue. Your system will not need to work as hard to keep the home at a comfortable temperature.
Factors We Consider During HVAC Ductwork Installation
When we visit your home for an HVAC ductwork installation project, we consider the distance between each outlet and the unit. Our technicians also consider any sharp turns in the ductwork and the level of insulation around the ducts. At this time, they look at the returns to ensure the returns will allow for precise temperature control. Our technicians also properly seal the ducts to increase the system's efficiency.
Sealing the Ductwork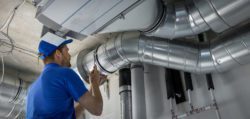 Ductwork, if not properly sealed, will lead to warm or cool air escaping the system before it reaches its destination. Certain experts claim this loss accounts for 30 cents of every dollar the average homeowner spends on energy. Combine energy loss across all American households, and approximately $25 billion is lost yearly. 
Halt this process by calling for new ductwork. Our team pays attention to the details when installing HVAC ductwork. You will not need to worry about the amount of treated air you are losing when we oversee this project. Call us today to schedule your project.
Ductwork Repairs in Roseville
When we visit your home, our technician might find you don't need ductwork replacement services. We may be able to complete a duct repair, saving you time and money. Air ducts may tear, loosen, or crack. With duct repair, your system runs more efficiently, and contaminants will not make their way into the house through openings in the ductwork. Our AC ductwork services allow you to breathe easily in your home.
We use diagnostic tools to locate problems within the ductwork. Our technicians frequently see these problems at joints and connections. The tools allow us to uncover airflow irregularities and leaks in the system. Once we make the repairs, we seal the joints to stop leaks. This seal also helps prevent pest infestations.
Why Call Maverick Electric, Heating & Air Services for Ductwork Installation?
Installing ductwork is not a job for the average homeowner. You may worry about the cost of ductwork installation. However, allowing a discount provider to handle the air conditioner duct repair or turning to them for ductwork replacement is often a mistake. The low prices may be a sign they are cutting corners when completing your repair or ductwork installation.
When you choose Maverick Electric, Heating & Air Services to handle this task, you can have confidence that the air conditioner duct repair or ductwork installation will perform as expected. Our team will answer your questions about this process and provide information on your options. We will then get your ductwork installation on our schedule, so you can put any worry concerning your HVAC system to rest and enjoy life instead.
Say goodbye to uneven temperatures and high energy bills! Contact us at Maverick Electric, Heating & Air Services today to schedule your ductwork installation in Roseville, CA.