An electric heater is the most efficient way to heat your home. To generate heat, combustible materials such as gas are burned or electricity heats metal elements in furnaces. This heating system offers you a constant and dependable source of heat that no other company can match. If you have problems with your furnace, you may experience cold temperatures in the winter. Having Furnace Repair & Maintenance in Lincoln, CA by Maverick Electrical service your heating system this winter will guarantee that you and yours are kept warm inside your house.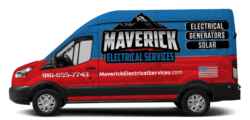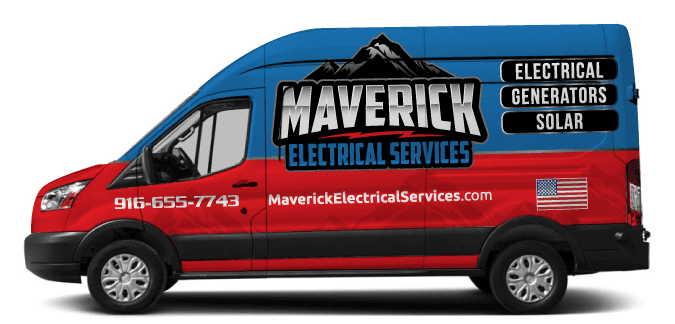 Maintain your home's main heat source to guarantee that it runs efficiently and securely. If your heat pump breaks down, you will have higher energy expenses because it will take longer to finish what it was doing before. You may save money if yours are working properly, so if you're having problems, get in contact with a professional right away.
Indications That You Need Furnace Repair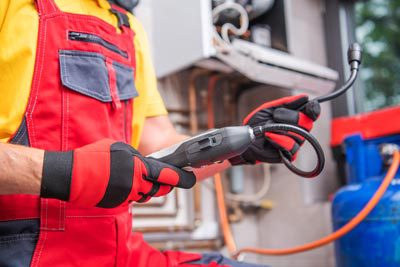 Several difficulties can arise if your furnace fails. If you do not react swiftly when something appears to be wrong, the damage may get worse. When you encounter any of these warnings, you must contact a professional:
Is your house as pleasant to live in as it appears? Is it too chilly in there? If so, your heating system is most likely inefficient. It is critical to have your equipment serviced before the winter arrives to ensure that it continues to function properly. Check the condition of your equipment before the winter sets in to make sure it's in good working order.

If you detect rattling, squealing, or metal against metal noises coming from your furnace, have it fixed right away. If you don't hear any strange noises, get in touch with a specialist as soon as possible. Strange noises might indicate that something isn't operating correctly.

Do you have no idea why your home's energy bill is more than usual? Perhaps your heating system isn't operating effectively and is consuming too much power. If you believe your furnace isn't working, it's best to have it inspected by a professional.

During the working cycle of your appliance, it should be switched off by a thermostat. Doing so can improve the life of your heating system while also preventing potential safety concerns. The equipment should shut down once the temperature reaches a level that you are comfortable with. The device shouldn't come on or turn off too frequently; also, make sure it turns on the first time.
A gas furnace needs more attention over time than a gas boiler. We can generally resolve any issue with your pilot light or heating system if it goes out in the event that you need to replace it or if it isn't working properly. Make sure the pilot light is lit before you turn on your gas heater so that it does not run out too soon. The failure of a pilot light might cause the gas to build up, which can be deadly. You may expect your system to last 20 years or more with proper upkeep.
Benefits of Furnace Maintenance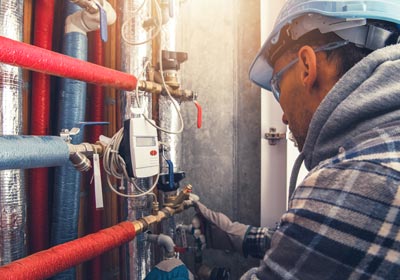 Before you start your furnace, have a professional check it over. Make sure it's working properly every year by scheduling an appointment. It would be inconvenient to find out something was wrong when you needed it most. In most situations, replacing a furnace isn't necessary until it has endured 20 years or more of usage. Maintaining your system costs nothing and saves money on repair bills and energy consumption by keeping it running for years without failure.
The majority of your furnace's issues can be avoided with a regular inspection. Maintaining your heating system is critical for your family to be warm throughout the lengthy winter season. When minor difficulties arise, you will almost certainly have to invest more money in repair expenditures later on.
What A Furnace Maintenance Contractor Will Do
An expert heating system service company will thoroughly check every component of your heating equipment to ensure it is in top working order. Furnace repair services in Lincoln, CA include:
Examining the vent system and intake.

Examining the condition of the electrical connections for corrosion and fraying.

Removing any accumulated dust or debris from the blower.

Inspecting the heat exchanger to verify that it is undamaged and in excellent working condition.

Checking the gas supply and making sure that the burner and flame sensor are in good working order.
The final step is to check that all of the parts are working properly. If minor issues aren't addressed on a regular basis, they'll only get worse. Maintaining these basic maintenance activities can help you avoid expensive repairs by keeping your furnace inspected once a year. It's critical that your heating system be checked at least once a year to prevent any problems.
Commercial Furnace Repair & Maintenance in Lincoln, CA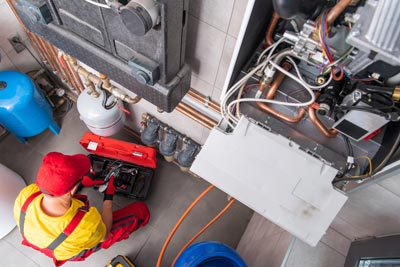 It is getting more popular to heat commercial buildings with boilers. Hot steam was produced in boilers and used to heat the structures because they were cheap and quick, which is why most companies utilized them. Commercial furnaces, on the other hand, have a number of drawbacks, including:
Check your home's air vents on a regular basis for fractures or holes that might allow cold air to seep in. This may result in poor energy efficiency and increased energy usage for the space.

Because they have fans that distribute the heated air throughout the structure via vents, furnaces may be noisy. Because furnaces are usually found in basements, they are seldom likely to create too much noise.

When allergies spread through the workplace, employees and clients become irritated. Regular cleaning and replacement of heating ducts and filters can prevent allergies from spreading throughout the building, resulting in dissatisfied workers and consumers. Contractors with expertise in heating repair services should clean and replace furnace ducts and filters on a regular basis.

Because the lining of a furnace oxidizes over time, its performance degrades. By law, regular inspections are required. A knowledgeable furnace contractor in Lincoln, CA can visit your system in the fall and assess it before you need to turn on the heat at Christmas.
Despite the fact that a business furnace may appear to be a lot of work, it has several advantages. The nicest aspect about furnaces is that they keep your home warm. Their capacity enables them to maintain the temperature in your building at an acceptable level.
Furnace Repair & Maintenance FAQs
How much does it cost to repair a furnace in Lincoln, CA?
The average cost of repairing a gas heater is between $131 and $458, according to Home Advisor. If you have an electric furnace, expect to pay around $300. Gas-fired heater repair costs can range from $375 to $1,200 due to their complexity.
How often should I service my furnace?
You should have your furnace serviced at least once a year, preferably before winter. This will help ensure that it is operating efficiently and safely.
How long does furnace maintenance take in Lincoln, CA?
There are many types of heating systems, and their cost is based on their size. A gas-fueled boiler costs more to operate than a heating system that uses oil or electricity. The labor for the upkeep of your furnace may consume anywhere from an hour to two hours. It mostly depends on the age of your present heater. If they detect significant repairs are required, it may take longer.
What are the signs I need furnace repair in Lincoln, CA?
Some common problems with furnaces include pilot light issues, thermostat problems, and clogged filters. These issues are typically fairly easy to fix and do not require major repairs.

When you need an electrician that serves Citrus Heights, call Maverick Electrical Services. We can handle all types of electrical jobs.