February 12, 2021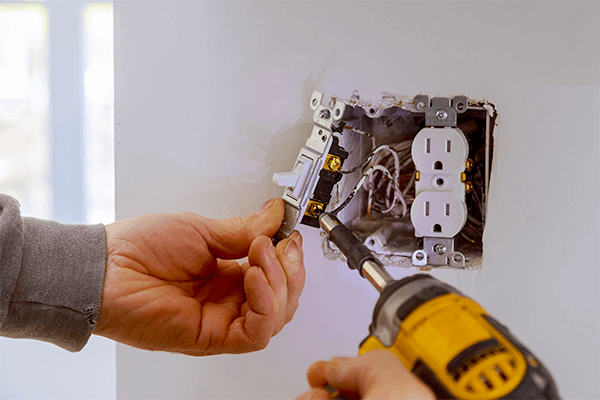 How To Know If House Has Electrical Problems
Your home is bound to experience some electrical problems, even if you maintain the electrical system regularly. Electrical elements like fuses and wiring systems wear out over time. Electrical problems create significant dangers to your family. Even small electrical problems can become hazardous and cause a long-term problem. Therefore, it is wise to look out for certain signs of electrical problems at home to know when you need an electrician for repairs or replacements.
Tripped Circuits
Electricity gets into the house at one location and then gets to the circuit breaker before being distributed to other parts of the home. An old or faulty panel may lack enough circuits to meet your needs. A telltale sign of an electrical problem is a circuit that keep tripping. It may be a sign that the circuit is overburdened. It may be time to replace your circuit to meet your home's electrical needs.
Flickering Lights
A flickering light could be an indication of a short if it only happens with one light. However, if you notice multiple flickering lights in your Roseville, CA, or Lincoln, CA home, then there is a problem with the electrical system. It happens when the light is connected to the same outlet as the one with bigger electrical appliances. Larger appliances use more energy than light fixtures, which cause the flickering lights.
You Have to Use Several Extension Cords
Extension cords are useful because they can triple or double the number of power outlets in the house. However, using too many extension cords could be an indication of an electrical fault in the house. It could be that you don't have enough sockets for your needs, especially in old homes, or that some sockets are installed in awkward positions. Whichever the reason, it is wise to call an electrician to inspect your electrical system.
Sparks From the Electrical System
An obvious sign that your electrical system is faulty is the sign of sparks. It could be an indication that the electrical circuit is damaged or broken. You need to get in touch with an emergency electrician as soon as you notice this sign.
Get Professional Help
Ensure that you get professional help from a qualified electrician. We have trained and licensed experts who are experienced with cameras, surge protection, smart home services, and generators. Contact Maverick Electric, Heating & Air today to learn more about signs of electrical problems and when to call an emergency electrician.