Electricity is required to keep the house running today, so when something isn't working right, fast repairs are needed. While minor issues can usually wait to be fixed until the next business day, there are many issues that will require emergency electrical service to keep everyone in the home safe. When the risks include the potential for a fire, shocks, or electrocution, call Maverick Electric, Heating & Air Services for fast emergency electrical repair. Our team will arrive right away and get the issue fixed to help keep you and your family safe. 
Expert Emergency Electrical Service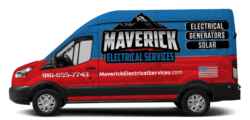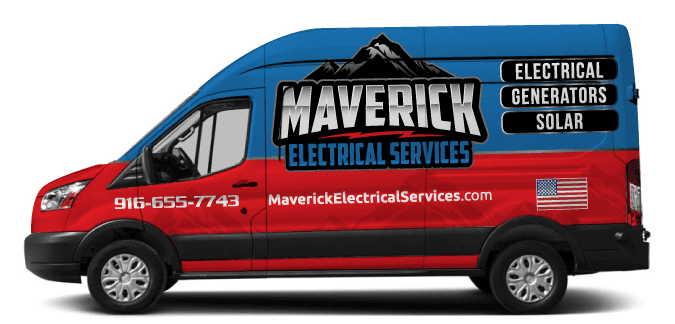 Roseville, CA, residents who experience an electrical emergency know how important it is to get help immediately. An emergency situation needs to be handled before it gets worse and before anyone is injured or the home is damaged. At the first sign of an emergency with the electrical system, call our team to get the help you need. An emergency electrician will arrive right away to figure out what's causing the issue. Once they find the cause, they'll start the repairs.
What Counts as an Emergency?
It's not always easy to know when to call an emergency electrical company. After all, some issues may not seem as serious as they are, and there could be hidden issues that need to be fixed right away. It's always better to err on the side of caution and call for an emergency electrical service. An emergency electrical contractor can take a look at what's happening and provide advice and assistance for moving forward with repairs.
Power Outages
If the home loses partial or full power, it is likely because of an outage that is impacting part or all of the neighborhood. However, if everyone else's lights are on and the power goes out, it could be a sign that there's a more serious issue. It may be a sign of an electrical emergency that needs to be repaired fast. Even if the lights stay on, if they flicker frequently, it's a good idea to call a professional for electrical repairs or at least an electrical inspection.
Electrical Shocks
A little zap when turning off the lights may not seem like a big deal, but it's a sign that there is something wrong with the switch or the wiring in the home. Left alone, the issue is going to get worse and could lead to more serious shocks or an electrical fire in the home. Electrical shocks should never be ignored. Instead, call an emergency electrical company for help right away.
Exposed Wiring
Exposed wiring is always an electrical hazard a reason to call for an emergency electrical service. If the wiring is live, make sure no one touches it or goes near it. Turn off the power to the wire at the breaker to prevent an electrical fire, then call for emergency electrical repair right away. Depending on the cause of the exposed wiring, there are various repairs that can be done to make it safe again. 
Electrical Fires
Electrical fires often occur when there is damaged or frayed wiring. Unfortunately, it's not always easy to spot issues with the wiring since it is inside the walls of the home. If minor issues like shocks are ignored, it could lead to an electrical fire occurring. After the first is put out, it's necessary to have an emergency electrical contractor take a look at the home and fix the issue. 
Burnt Outlets
Scorch marks on electrical outlets are a sign that there has been a shock or a power surge to the outlet, which can mean that the outlet is damaged or there are issues with the wiring going to the outlet. Many people will simply stop using that outlet and call an electrician eventually, but this isn't a good idea. Even if it's not used, the cause of the burn could end up leading to an electrical fire. Instead, if an outlet is burnt or scorched, call for an emergency electrical service. 
Call Us When You Have an Electrical Emergency
Roseville, CA, residents may need to call an emergency electrician if there are any major issues with the electrical system inside the home. When fast help is needed, turn to Maverick Electric, Heating & Air Services. We have years of experience doing electrical work and can help with everything from emergency repairs to rewiring, new installations, maintenance, and inspections to keep the system of your home or business in good shape and prevent future issues. 
An emergency with the electrical system isn't something to be taken lightly. It could get much worse in a short amount of time, so it's always better to call for an emergency electrical service at the first sign of any issues like those mentioned above. If you have noticed issues with your electrical system, especially if you need immediate help, call Maverick Electric, Heating & Air Services now. We'll arrive fast and get your electrical system fixed right away.