Power blackouts, whether they occur as a result of natural disasters or issues with the municipal grid, can be incredibly inconvenient. For most families, spending a few hours without power is no big deal. You might not even notice a brief outage if it occurs in the middle of the day. When the electricity is out for days, though, serious problems can ensue.
You shouldn't have to worry about whether your family will be safe during a storm or have to throw out everything in the fridge each time the municipal grid goes down. With a whole home generator installation from Maverick Electric, Heating & Air Services, you won't have to.
What Is a Whole Home Generator?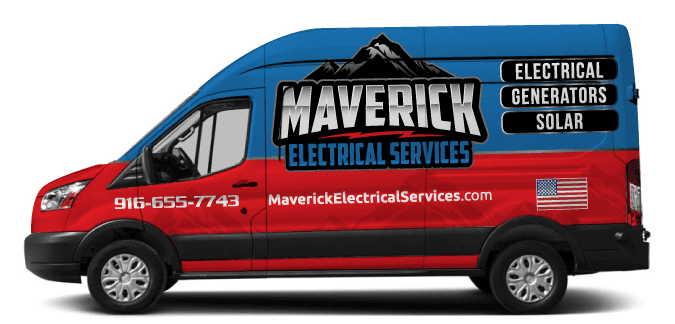 Also referred to as backup, standby, or simply home generators, whole home generators are designed to provide continuous power in the event of an outage. We'll install a backup generator for home use outside of the house and wire it directly into the home's electrical system. Your generator will have an automatic switch that detects when electrical outages occur and changes the house over to backup generator power. When the power comes back on, it will simply switch off and route everything back to the municipal grid.
Depending on the whole home generator sizing and fuel source, you can use it to run 100% of the appliances, fixtures, and devices in your home or just the essentials. We'll help you understand the whole home generator installation cost and choose a model that meets your family's needs without breaking its budget. You could even get a discount on your homeowner's insurance policy that helps to make up the difference.
Benefits of Whole Home Generator Installation
A whole-house generator installation will offer far more help in an electrical emergency than plugging a few lights and devices into a portable model. When you invest in a backup generator for home use, you'll get all the following benefits and more.
Complete Access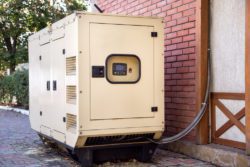 When you think of an emergency power supply, you're probably assuming it will mean having access to just a few essential appliances, lights, or HVAC systems. A standby generator installation offers far more than that, though. With correct whole-home generator sizing, you'll have complete access to the entire home's electrical system.
Ongoing Security
Most people think of whole home generator installation as being primarily an issue of maintaining comfort and convenience, but home generators can also improve security. Thieves who take advantage of power outages to find easy targets will almost certainly keep moving when they notice that the lights are still on and the security system is still up and running.
Fresh Food
Instead of worrying about food spoilage during a power outage, families with standby generators will maintain access to the fresh food in their refrigerators throughout the emergency. Because the fridge will never turn off, you'll never have to worry about whether its contents are safe to eat.
Good Hygiene
You may not realize this if the power has never gone out for a long period in your neighborhood, but standard lights and appliances aren't the only things that need electricity to work. Every pump in your plumbing system relies on electricity, as well. A whole house generator installation means you'll be able to keep using the toilet, taking showers, and washing dishes as usual instead of having to rely on dwindling supplies of bottled water and hand sanitizer to keep things clean and hygienic.
Dry Basements and Crawl Spaces
If you're worried about whole home generator installation cost concerns, consider this. The power often goes out during heavy rain storms, which is when flooding is most likely to occur. Without power, your sump pump won't work, allowing water to infiltrate your basement or crawlspace with ease. The cost of a whole-home generator installation pales in comparison to that of repairing the kinds of structural damage that can occur during a flood.
Call Maverick Electric, Heating & Air Services
Ready to consider a whole home generator installation and want more information? You can give us a call at any time. We'll describe the standby generator installation process, review your options, and give you a detailed estimate before scheduling your installation. Call to get the process started today.