When the grid goes down unexpectedly, you rely on the home's backup generator to keep the lights on, devices powered, and appliances running. When something goes wrong, you need an electrician who can quickly identify the problem and perform an effective whole-home generator repair to get the system back up and running. In other words, you need to work with Maverick Electric, Heating & Air Services.
When to Schedule Whole Home Generator Repair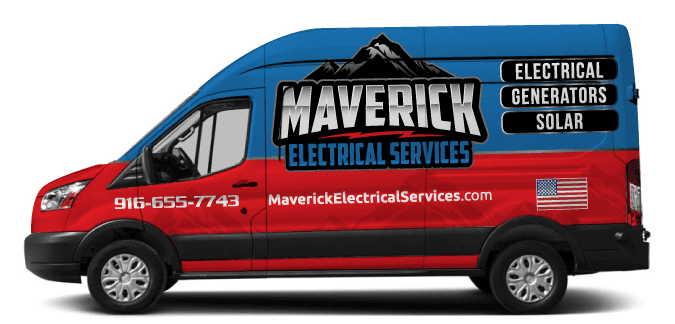 You don't want the backup generator to stop working during a prolonged power outage when everyone in the home is relying on it to keep them comfortable and safe. Thankfully, most issues requiring whole-house generator repair don't just appear out of nowhere. Keep an eye out for early warning signs that something could be wrong and give us a call to fix them before the next outage.
Visible Damage
Adding a quick visual inspection of your home's generator to the monthly to-do list is a great way to avoid needing to call for standby generator repair in the middle of a storm. Look for signs of visible damage like loose or frayed wires. These issues can lead to generator failures, but resolving them requires only minor, affordable generator repair services.
Start-Up Delays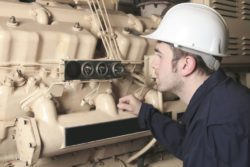 If your generator has trouble starting up when the municipal grid goes down and the power gets switched over, that's a sure sign of trouble. Schedule backup generator repair services as soon as possible instead of waiting until the unit stops turning on entirely. A failure to perform the necessary whole home generator repair could lead to more severe damage down the line and could even lead to premature generator replacement.
Power Fluctuations
Properly sized standby generators provide steady and reliable power during outages. If the lights are flickering or appliances aren't running well, you need to call a home generator repair tech. Something may be wrong with the unit, or your family's electrical needs may have changed, necessitating a more powerful generator.
Unusual Noises or Smells
You should never notice unusual odors or excessive noise coming from your home's generator. Both of these issues can be indicative of gas or exhaust leaks. Call us to schedule a generator repair immediately to avoid placing your family in danger. 
How to Minimize Repair Needs
We provide a full range of whole-house generator repair services for a reason, and it's that we know how important it is to keep the power on while you weather storms or prolonged outages. However, there is a better solution. With adequate whole-home generator maintenance, you don't have to worry about what to do if the unit stops working in the middle of a storm.
When we send a tech out to perform whole home generator maintenance, they'll check every component of your backup power system in addition to tightening electrical connections, cleaning key components, and adjusting settings as needed. If you need a standby generator repair to prevent future problems, they'll let you know. You can then call us to schedule your backup generator repair at your convenience instead of paying for emergency repairs.
Why Backup Generators Break Down
Home backup generators are complex pieces of equipment. While they're designed with durability in mind, routine wear can eventually cause minor damage to components that escalates over time. Some of the most common whole-home generator repair services we provide include replacing worn-out belts, addressing fuel supply issues, replacing dead batteries, and topping off oil and coolant. 
What all of these minor issues have in common is that they can be addressed during routine generator maintenance visits, avoiding the need for frequent home generator repair calls. You'll save money over time by contacting us to schedule annual maintenance visits instead of frequent whole-home generator repair calls.
Everything You Need to Keep the Lights On
Whether you want to schedule an annual tune-up or need an emergency whole home generator repair, the pros here at Maverick Electric, Heating & Air Services are here to help. We can work on all makes and models of backup generators and provide a full range of generator services. If there's no cost-effective way to repair your damaged generator, we can also help you find a new one that will fit both your needs and your budget.