A heat pump can keep your house warm and cold all year with the aid of a heat pump. It's feasible and frequent to use heat pumps to supply both heating and cooling in your home during the scorching California summer months. If you have difficulties with your heat pump, it might be difficult to change the temperature of your home. Maverick Electric, Heating & Air is an electrical and HVAC business that specializes on Heat Pump Repair & Maintenance in Lincoln, CA.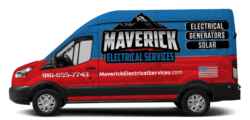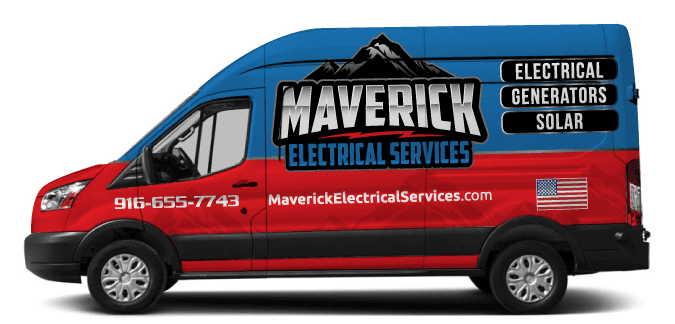 Your heat pump's regular maintenance can ensure that you have a functional system in operation and that you can maintain a comfortable temperature. If the heat pump stops working, it will take longer to accomplish the same amount of work, resulting in greater energy costs. When these systems are operating properly, they may help you save money, so contact an expert right away if there are any difficulties.
Indications That You Need Heat Pump Repair
A broken heat pump can create a slew of issues. You should repair the damage as soon as possible to avoid it from worsening. We've compiled a list of some of the most apparent indications that you should contact a professional Heat Pump specialist:
If your heat pump isn't functioning properly, there's a chance something is wrong with it. If you do routine heat pump maintenance, it's probable that your heat pump will last for a long time after a simple repair.

A squealing, rattle, or metal colliding against metal sound from your heat pump should be reported to a professional as soon as possible. Some noises coming from a heat pump may indicate that something isn't working correctly or that a mechanic component is loose or missing.

Have you noticed that your energy bills are increasing faster than usual recently? It's conceivable that your heat pump isn't functioning properly and is taking in too much energy. A visit from a heat pump repair business will ensure that the operation of your HVAC system is appropriate and efficient.

The heat pump should be turned off during the cycle, just like in a hot water heater. The heat pump's primary function is to transfer heat from one location to another by using refrigerant as an intermediate cooling medium. If your heat pump does not turn off or cycle on and off frequently, it may indicate a problem with heating.
You may quickly repair heat pump malfunctions and enjoy years of heating and cooling. You can operate your heat pump for 15 years or more without having to change it if you maintain it properly.
Benefits of Heat Pump Maintenance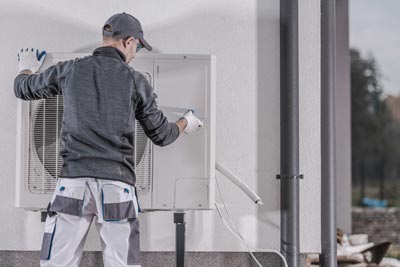 Before you start using your heat pump, get a local heat pump maintenance company to check it out. Before you attempt to use your system, make sure it's examined every year so you don't discover something isn't operating when you do. A new heat pump in Lincoln, CA should last for at least 15 years before needing to be replaced. You may expect your system will run for years without requiring expensive repairs or broken components if you take care of it properly.
Annual inspections are the most common heat pump problems. It's critical that you keep your system in good working order to keep you and your home comfortable throughout the winter and cool throughout the summer. When little issues persist, they can only get worse, resulting in more extensive repairs or replacement of the heating system.
What A Heat Pump Maintenance Contractor Does
Heat pump maintenance firms in Lincoln, CA will make sure that each component of your heating system is in good working order. These activities will be taken care of by a heat pump maintenance company:
Ensuring there's enough ventilation.

Preventing leaks from developing.

Cleaning the filters, blowers, and heating coils if they are dirty.

Lubrication of belts and motors

Cleaning and tightening any loose connections.

Checking to see whether the refrigerant is at the correct quantity.
They also double-check that everything is in good working order. The expert will make sure there are no leaks in the refrigerant and that it is at the correct level for efficient operation. When these little issues aren't dealt with immediately, they'll only get worse. It's critical to have your heating and cooling system inspected on a yearly basis.
Commercial Heat Pump Repair & Maintenance in Lincoln, CA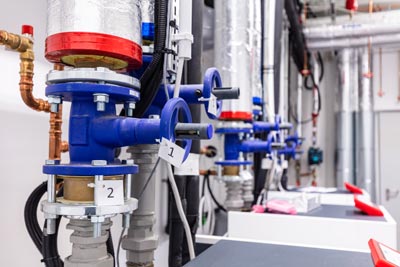 Commercial structures may greatly profit from heat pumps since they assist to lower energy expenses. They allow one system to do the job of two while using little additional expensive equipment. They also don't need fuel to create heat, unlike traditional heating and cooling systems. If your HVAC unit is not operating properly, it will be less efficient. These are some typical indications of a heat pump failure:
A heat pump service contractor may be required if your HVAC system isn't producing enough heat for your company during the chilly winter months.

Heat pumps should run continuously throughout the cycle until the set temperature is attained. If your system shuts down and restarts repeatedly, contact an HVAC technician as soon as possible. Your energy costs will increase if you do nothing about it.

If your heat pump is making unusual noises, there may be a problem: rattling, screeching, or tapping are all indicators of an issue.

If any of these symptoms occur, you should have your commercial heat pump repaired by a professional rather than risking expensive repairs or high energy bills.
Call Maverick Electric, Heating & Air now if you live in a Northern California city, such as Lincoln, CA, and your heat pump system isn't working properly and needs to be fixed.
Heat Pump Repair & Maintenance FAQs
What is the cost of repairing a heat pump in Lincoln, CA?
The typical service call costs between $50 and $180, with an extra hourly rate of between $80 and $160 for additional labor. Preventative maintenance services should be done at least once a year, with an average cost of around $80 to $130 per unit, and another $25 for parts.
Is Lincoln, CA Heat Pump Maintenance important?
Heat Pumps need maintenance at least twice per year. Each of these systems handles only one comfort function, and they generally run just during a certain period of the year. Fall is when a heating system needs to be maintained in order to prepare it for winter operations, and an air conditioner requires maintenance in the spring in order to prepare it for summer activities.
Why should I have my heat pump repaired when I can just have it replaced?
Over time, parts of your heat pump will need to be replaced. These are called wear items, and they include the air filter, blower motor, capacitor, contactor, and more. With proper maintenance, these items can last for many years. However, if you neglect to maintain your heat pump, these items will need to be replaced much sooner.
What is the procedure for utilizing a heat pump?
A heat pump extracts heat from the air outside of your home and transfers it to refrigeration coolant, which is then compressed. The cooled coolant is then moved to the indoor unit of the heat pump, which passes heated air over it, raising its temperature to meet the thermostatic demand for warmth inside the house.
When you need an electrician who serves Antelope, Fair Oaks, or Sacramento, call Maverick Electric, Heating & Air Services. We can handle all types of electrical jobs.